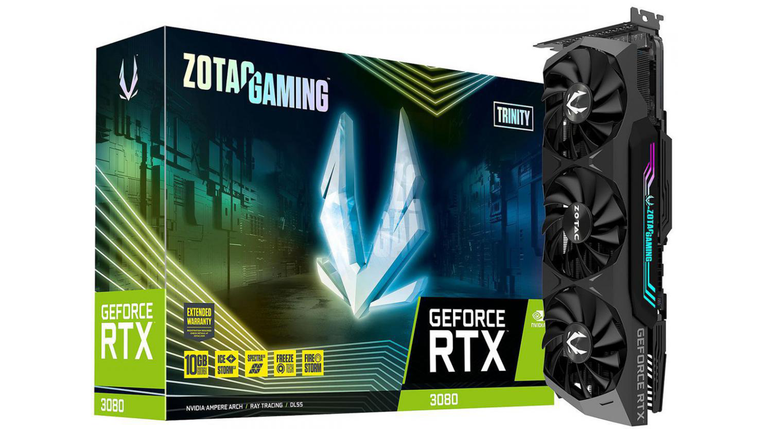 News good plan The overclocked RTX 3080 from Zotac in stock under 1200€ !
Published on 29/07/2021 at 15:05, updated on 29/07/2021 at 15:03
Excellent graphics card in sight! This RTX 3080, which has benefited from Zotac's factory overclocking, is currently offered at less than 1200€ ! Considering the current market, this is a decent price.
Zotac GeForce RTX 3080 TRINITY OC LHR available for under $1200!
The current component shortage is also affecting GPUs, and when you want to build a decent desktop PC, you can quickly be forced to increase your budget. But we can see some relief with this overclocked RTX 3080 from Zotac for less than 1200€.
Buy the Zotac RTX 3080 for £1187 at Amazon
Buy the Zotac RTX 3080 at 1195€ at Rue du Commerce
It must also be said that the global pandemic has caused a net slowdown in production, and the resumption of activity is not without glitches on the production lines. And the components that make up graphics cards are unfortunately one of those that are in such high demand.
As demand has increased, this has led to an unprecedented price spike in the field. As a result, we are now living between stock-outs and cards being offered for resale at 5 times their recommended retail price.
So when you come across a latest generation graphics card from Nvidia, you can be happy to see that the price is within reasonable limits.
And this Zotac GeForce RTX 3080 Trinity OC LHR finally sees its price drop below the 1200€ mark! As a reminder, this is a graphics card that can run all the most demanding games of the moment at a minimum of 60 fps with Ray Tracing and DLSS enabled.
Zotac GeForce RTX 3080 TRINITY OC LHR for less than 1200€ at Rue du Commerce and Amazon!
This graphics card is from the latest generation from Nvidia and is part of the second generation in terms of architecture. Indeed, this last one, the Ampere architecture allows to improve the performance of the RT and Tensor cores as well as the multiprocessors. This allows for more realistic and immersive games.
The RTX 3080 from ZOTAC has 10GB of GDDR6X video memory onboard. Overclocked, it is able to go up to a rate of 1725 Hz, against 1440 Hz for a similar card.
Taking advantage of the IceStorm 2.0 system, this card will be able to use its fans in a desynchronized way in order to adjust the temperature as well as possible to preserve the components. The card is also equipped with the LHR system, which prevents it from being used as a mining tool.
Buy the Zotac RTX 3080 at 1187€ at Amazon
Buy Zotac RTX 3080 at 1195€ at Rue du Commerce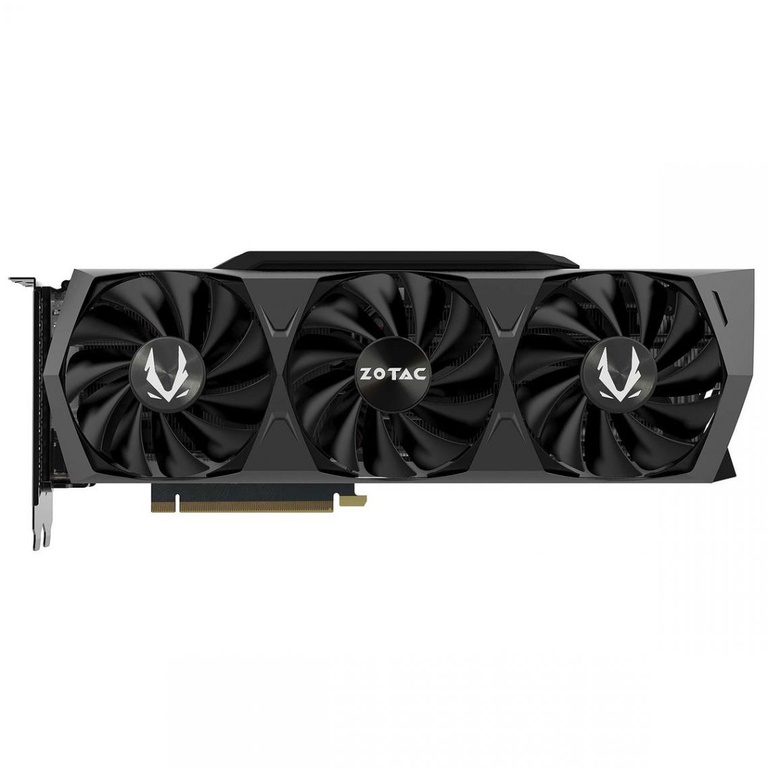 The best gaming accessories offers
This page contains affiliate links to some of the products JV has selected for you. Each purchase you make by clicking on one of these links will not cost you more, but the merchant will pay us a commission. Read more about this.