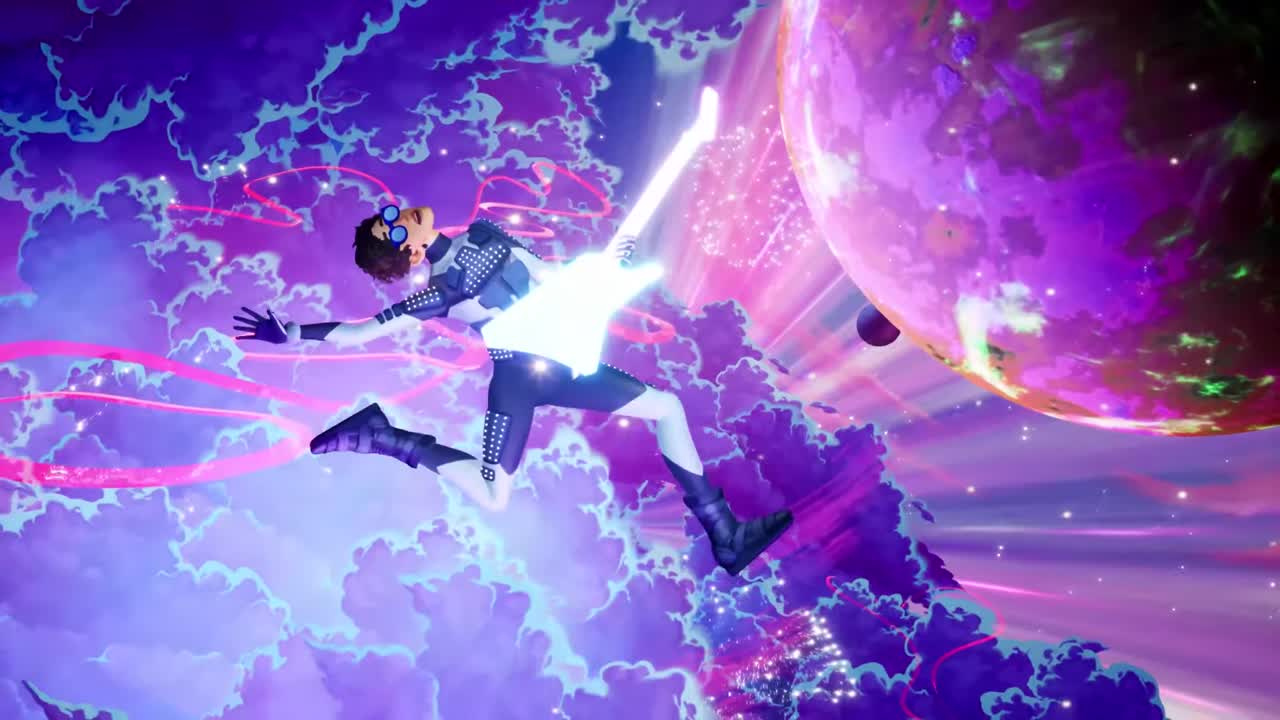 he Artful Escape is a narrative adventure game in which the player embodies Francis Vendetti, the nephew of a legendary musician in search of a musical epiphany. He will meet Violetta, an electro musician opening the doors to a multidimensional universe where music has incredible powers.
It is through a psychedelic trailer, sprinkled with touches of humor, that The Artful Escape has been revealed in a little more detail. A few mysteries still remain, as the game doesn't reveal more information about its gameplay. The journey will take Francis Vendetti through a number of strange and bizarre worlds, where he will play music and meet a variety of people. Cabrioles, levitation and many other acrobatics, enhanced with amplifiers and visual effects based on lasers, will punctuate the parade of musical landscapes. The music, within these, is of paramount importance and will allow Francis to discover who he wishes to become.
The Artful Escape is expected on September 9 for Xbox Series X|S, Xbox One and PC
. It will also be available on Xbox Game Pass at launch.

By Tanabata, jeuxvideo.com
MP
Editor