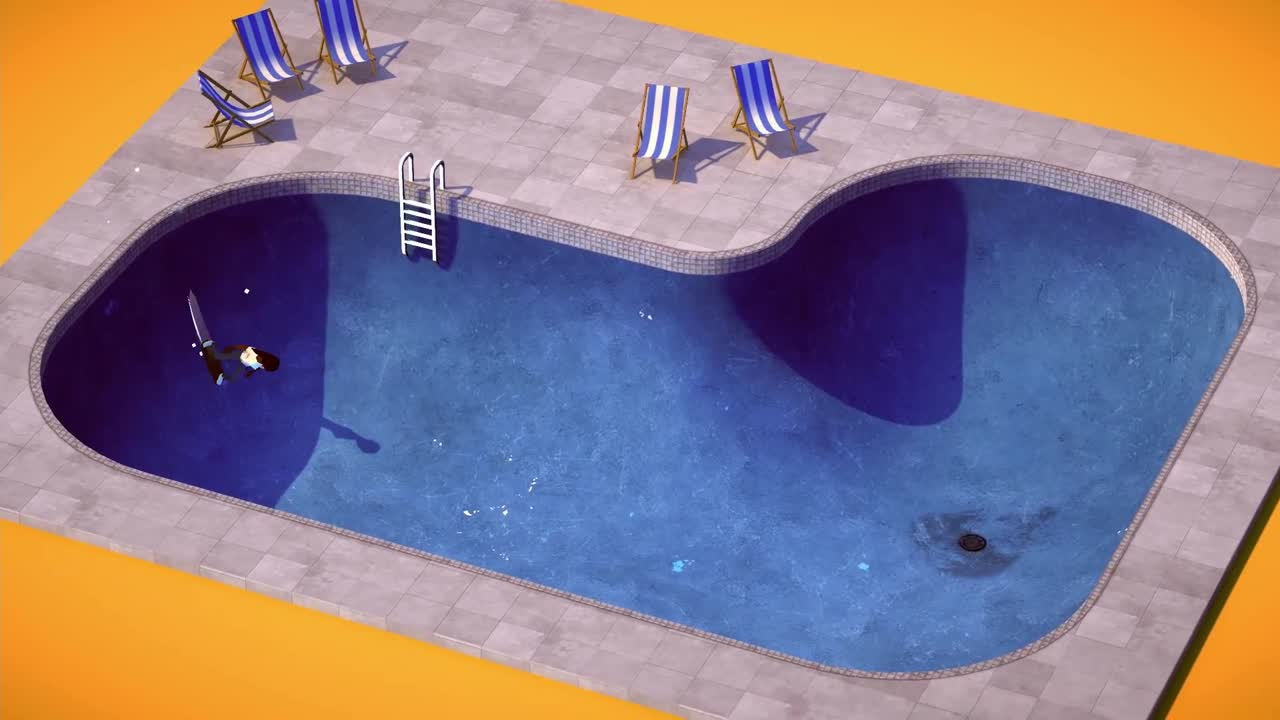 While not as common as football or basketball games, skateboarding games are still growing, and some licenses have managed to build a loyal following. But independent titles sometimes try to make a place for themselves.
This is the case with The Ramp, a very small game that will be released in early August on Steam. When we talk about "tiny" game, don't take it as a pejorative: that's how its sole developer, Paul Schnepf, describes it. For him, it's just a little guilty pleasure that he wanted to make, without any pretension:
If you're considering buying The Ramp, keep in mind that it's a very small game. Maybe not even a game, but rather a digital toy. Paul Schnepf
So it's through 4 small playgrounds that you can try to perfect your technique, among which an empty pool and a quite classic track in an arc. Minimalism is the key word for this title, which offers no missions, no scoring system, or even moves to unlock: the only thing that matters is the pleasure of practicing a few minutes of skateboarding on occasion, thanks to a gameplay that is "easy to pick up but difficult to master". The Blizzard of skateboarding games, in short.
will be released on August 3, 2021 on PC.

By Rob_Bellamy, Jeuxvideo.com
MPTwitter
Editor