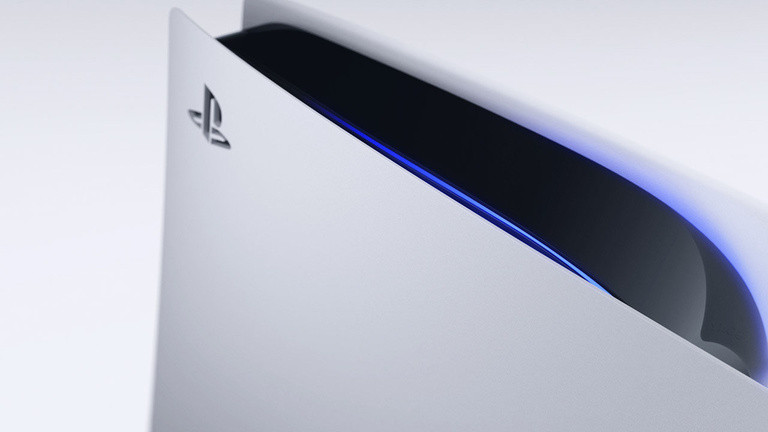 News good plan The PS5 is available again at Cdiscount
Published on 29/07/2021 at 10:05
The console of all the covetousness is available again! As usual, stocks are in small quantities and you will have to be quick! PS5 stocks are melting like snow in the sun, so you only have a few minutes to be able to reserve your copy.
The shortage of semiconductors affects all branches of industry. These re-stocking problems are the result of critical component shortages and completely overloaded production lines. Graphics cards, cars, mobile phones, consoles and many other consumer products are affected.
Nevertheless, we are seeing significant improvements in PS5 restocking. Increasingly, consoles are being released by many retailers. Quantities are still limited, of course, but the increase in resupplies every week means that you can try your luck several times before you get the Grail.
Updates
07/29/2021 10:09 AM : Out of stock
Buy the PS5 for 499€ at Cdiscount
Available packs
PS5 + Returnal Available at Cdiscount
PS5 + Spiderman Miles Morales available at Cdiscount
PS5 + Destruction All Stars available at Cdiscount
It's hard to find a surefire way to get a PS5! However, different solutions exist to increase your chances of success. First important point : Patience. You will need it. Few people have succeeded in buying it on the first try. Often, several attempts must be made before you can add it to the cart and pay. A continuous global vision of the market is really necessary to be there at the right time! We strongly advise you to follow our publications and articles on PS5 restocking so that you don't miss out on any news. Then, you can ask your favourite store to add you to a list by paying a deposit of about 50€. While it doesn't guarantee a faster PS5 acquisition, it does provide a security that you'll eventually get the machine.
Check PS5 stock at Amazon
Check PS5 stocks at Fnac
Check PS5 stocks at Cdiscount
Check PS5 stocks at Micromania
Check PS5 stocks at Cultura
PLAYSTATION 5: THE 4K CONSOLE
PlayStation has become a household name in the video game industry. Spearheading BlockBuster titles and armed with internationally renowned studios, Sony has many assets to differentiate itself from the competition.
For example, there's a Standard Edition console that includes a Blu-ray player that can play PS4 games compatible with
s. And then there's the other edition, the Digital, which doesn't include a player and relies entirely on dematerialization.
The PlayStation 5 allows you to play in 4K / 120 frames per second on the most recent games with Ray Tracing!
THE TECHNICAL FEATURES OF THE PLAYSTATION 5Sony
has not skimped on the means and to concu a machine overpowered to create a fracture with the previous generation. For this, the machine is equipped with a CPU AMD Ryzen Zen 2 of 8 Cores / 16 Threads clocked with a variable frequency up to 3.5 GHz. Its GPU is an AMD Radeon RDNA 2 with a variable frequency of up to 2.23 GHz, 10.3 TFLOPS and Ray Tracing compatible. 16 GB GDDR6 at 448GB/s are integrated in the system memory.
The console has an SSD developed specifically for Sony which has a storage space of 825 GB at a record speed of 5.5GB/s! On the drive side, it has an Ultra HD Blu-ray optical disc (66G/100G) and an Ultra HD Blu-ray disc drive, up to 100GB/disc. You will finally be able to watch your 4K movies on your compatible TV.
The video output features an external HDMI 2.1 4K 120Hz port and can reach 8K with VRR. The audio features the latest technology from Sony with the "Tempest" 3D AudioTech chip developed specifically for the PS5 system.
Weighing 4.5Kg, its dimensions are 390mm x 104mm x 260mm in the player version. The digital version is a little lighter at 3.9Kg. Finally, the Sony console is well equipped with a USB Type-A port (Hi-Speed USB), a USB Type-A port (Super-Speed USB 10Gbps), two USB Type-C® ports (Super-Speed USB 10Gbps), an Ethernet port and Bluetooth® 5.1 compatible.
AccessoriesIf
you have a PS5 or you want to get a head start on buying accessories, headsets, controllers or PS5 controller charging stations are available in stock
.
See PS5 accessories

The best PlayStation 5 deals
This page contains affiliate links to some of the products JV has selected for you. Each purchase you make by clicking on one of these links will not cost you any more, but the merchant will pay us commission. Read more.

By DestyNovaTensai, Journalist jeuxvideo.com
MP