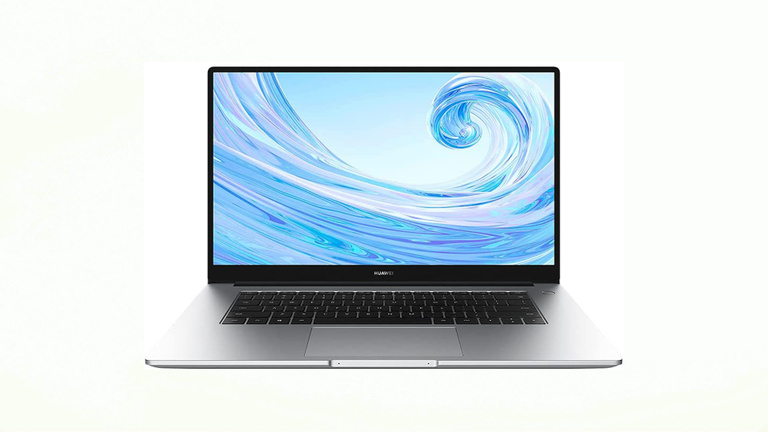 News good plan The Huawei MateBook D 15 laptop is at a very good price !
Published on 29/07/2021 at 20:45, updated on 29/07/2021 at 20:42
The Huawei MateBook D 15 2020 laptop is currently on sale on Amazon! This mid-range laptop is both lightweight and durable, a perfect partner for students!
Right now, Amazon is offering a very nice discount of 150€ on this ultraportable from Huawei. Usually priced at £699.99, the Intel Core i3-10110U-powered model is currently priced at just £549.99. For that price, you obviously won't get a gaming machine, but this model has a lot of other advantages.
With the MateBook D 15, the Chinese brand seems to want to play on the ground of Apple's MacBook Air. Design, fingerprint reader, portability, endurance … the markers reminiscent of the apple brand are there. Besides the operating system, the biggest difference between a MateBook D 15 and a MacBook Air is the price. Especially when Huawei's laptop is on sale.
Buy the Huawei MateBook D 15 for £549 on Amazon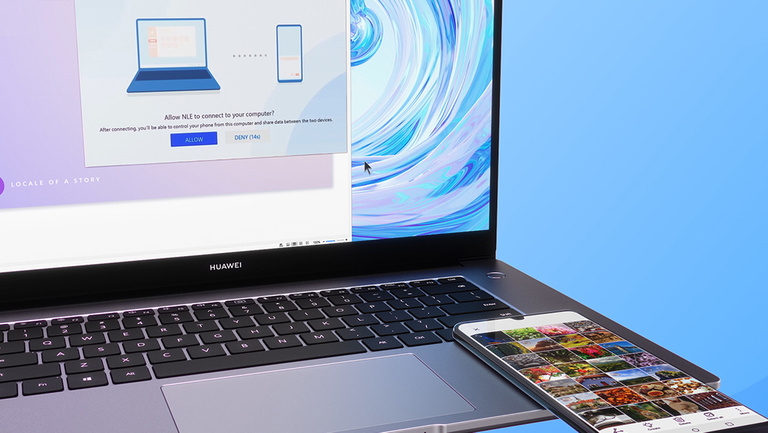 Huawei MateBook D 15 2020 features: the ideal laptop for students?
As we said, the biggest asset of the MateBook D 15 is its portability. At just 16.9 millimeters thick and weighing in at 1.53 kilograms, this laptop is a featherweight. Especially when you consider its comfortable 15.6-inch screen size. Don't worry, even at this size, the Huawei MateBook fits in a backpack.
While we're on the subject of the screen, let's take note of the FullView technology of the Chinese manufacturer, which reduces the edges to 5.3 millimeters. A quasi-borderless screen has the advantage of being prettier, more comfortable and more immersive.
The other big advantage of the Huawei MateBook D 15 that goes hand in hand with portability is its endurance. The battery of this laptop will last for more than a day without having to recharge. As with its mobile phones, Huawei has given the MateBook D 15 the ability to "supercharge". Thanks to its 65W charger, you'll gain no less than 2 hours of autonomy with a charge of only 15 minutes.
Speaking of mobile phones, Huawei has also focused on multi-screen. The principle is simple: the screen of your smartphone will be synchronized with that of the laptop with a touch on the touchpad. Whether you want to multitask on several windows, drag and drop files from one machine to another or simply answer a call from your PC, this close link between smartphone and PC seems really practical.
In terms of connectivity, Huawei has more to offer than Apple. Not needing an adapter to plug in a USB stick or an HDMI cable is a small luxury when you're used to the MacBook Air. Like its competitor, the MateBook D 15 has a
fingerprint reader, a USB C port and a headphone jack.
The graphics card and processor of the Huawei MateBook D 15 2020 certainly do not allow you to run the latest games of the moment with all the details to the fullest, but that is not the point. Mind you, this doesn't mean that Huawei's laptop will run out of steam on the slightest indie game either, the MateBook D 15 2020 can still run a wide variety of titles.
If you're looking for a PC that's more focused on portability than raw power, we think the Huawei MateBook D 15 2020 has a lot going for it, including a particularly good price/performance ratio, especially right now.
Buy the Huawei MateBook D 15 at 549€ on Amazon
The best Gamer PC deals of the moment
This page contains affiliate links to some of the products that JV has selected for you. Each purchase you make by clicking on one of these links will not cost you more, but the merchant will pay us a commission. Read more.

By -LecHad-, jeuxvideo.com
MP
Editor