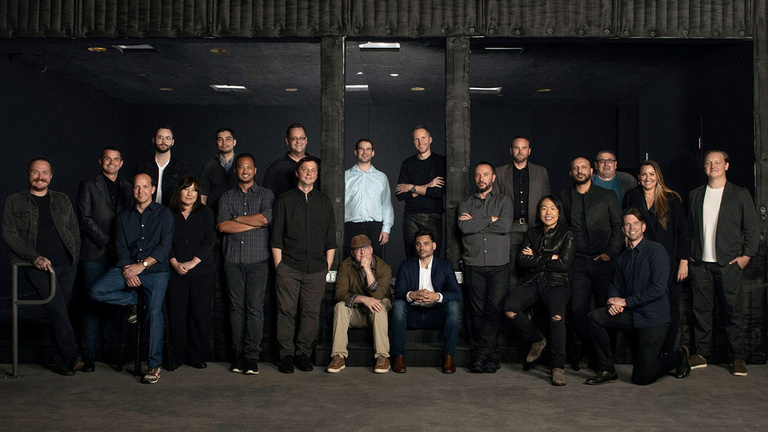 News business That's No Moon's: A new studio created by Naughty Dog and Santa Monica alumni!
Published on 07/28/2021 at 19:21
The video game industry is constantly changing, with many developers changing structures, while they open or close according to their own stories. Today, we're going to talk about the creation of a new studio, made up of veterans from the world of triple A.
It's through our colleagues at Eurogamer that we learn today about the creation of That's No Moon's, a brand new development studio founded by former creators from Naughty Dog, Santa Monica, Infinity Ward and even Bungie (Barry Genova).
The studio, located in the Los Angeles area, is already working on an action-oriented single-player triple-A project with $100 million in funding from Smilegate. That project will be led by Taylor Kurosaki, co-founder and former lead narrative designer at Naughty Dog and Infinity Ward, while the studio itself is being run by Michael Mumbauer, formerly director of PlayStation's Visual Arts Group, alongside Tina Kowalewski and Nick Kononelos.
(…) Earlier this year, we formed our studio and began assembling an incredible team of talented developers who have worked on some of the industry's most acclaimed and prolific games, including The Last of Us, Uncharted, Destiny, Call of Duty and many others. Drawing on all of our collective experience, we're hard at work on our first project: an ambitious AAA single-player third-person action-adventure game (…).

We started That's No Moon with a singular vision: to create unforgettable stories and characters that will define and transcend our medium. I'm proud to share this ambition with such a talented team of creators and our incredible partners at Smilegate," said Mumbauer.
As for the game director of this future project, it will be Jacob Minkoff, lead game designer on The Last of Us
. Our colleagues also indicate that the studio, currently composed of about forty people, should not talk about his project soon, the recruitment of staff just started. The goal would be to reach 100 employees by 2022 in order to support the studio's cross-media ambitions, which already imagines its title being made into movies and television.
By MalloDelic, jeuxvideo.com
MP
journalist