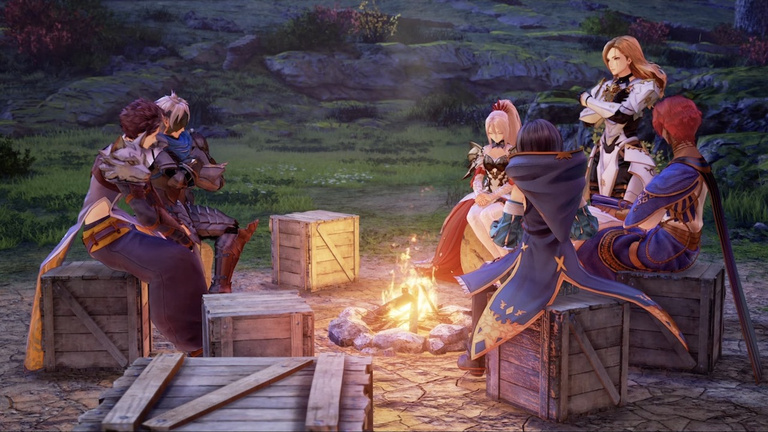 Game News Tales of Arise: Bandai Namco wants to take you on a journey through an unreleased trailer
Published on 07/29/2021 at 20:19
In view of the numerous trailers released around the characters that will appear in Tales of Arise, they should no longer have any secrets for you. However, Bandai Namco's next game has not yet revealed all its cards and today gives us some new information about some gameplay mechanics.
With this brand new clip, Bandai Namco wants to titillate your adventurous spirit and invite you to explore the world of Tales of Arise
with it. With orchestral music as a backdrop, the game invites us to immerse ourselves in a breathtaking world with its many characters.
Between portions of animated sequences and in-game rendering sections, Tales of Arise
reveals its fauna and flora, as well as the multitude of activities, including fishing, that can be accomplished. You can fish, harvest cereals or gather meat to feed your group.
Once you have all the ingredients at your disposal, you can, if you feel like it, cook different dishes. It's a well-known fact that the morale of your troops will only be strengthened once each member's belly is full!
Conversations around the fire will be the perfect opportunity to discover the game's gallery of characters, as well as their respective personalities, and to strengthen the bonds that unite them.
To illustrate all this, another video clip has been published and shows the interactions between the characters, in addition to giving a first glimpse of the mechanics of fishing, breeding and harvesting. It can be found above.
Tales of Arise is expected to be released on September 10th on PC, PS5, PS4, Xbox Series X|S and Xbox One
.
Also read
By Jinxeb, jeuxvideo.com
MP
Editor