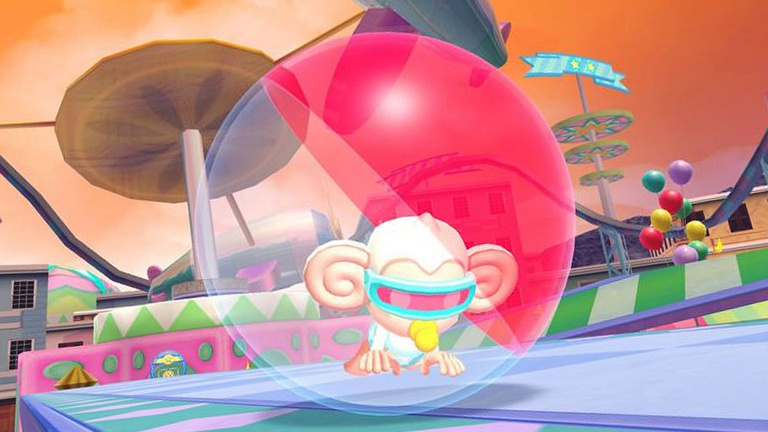 Super Monkey Ball Banana Mania Game News: framerate clarified on Nintendo Switch
Published on 07/28/2021 at 18:14
The famous Super Monkey Ball franchise will soon be back with the Banana Mania episode, a huge compilation of many levels completely remastered. SEGA is taking the opportunity to give us a little technical clarification, on Nintendo Switch.
Super Monkey Ball Banana Mania
will be available on many machines: PC, PlayStation 5, PlayStation 4, Xbox Series X, Xbox Series S, Xbox One and Switch. We're particularly interested in the latter platform today, as we learn via the franchise's Twitter account that this new title will run at sixty frames per second. A reassuring statement for those who feared a technically limited version on Nintendo's mobile console.
As a reminder, Super Monkey Ball Banana Mania
will have a large content: 300 levels from the old episodes, entirely remade and supported by a modernized gameplay. As for its concept, it's as old as the hills, since it's a platform game where you have to take your little protagonist from point A to point B, while overcoming the many challenges along the way. And even in 2021, it is still as effective.
Super Monkey Ball Banana Mania
will be released on October 5th.
By Max_Cagnard, Journalist jeuxvideo.com
MPTwitter