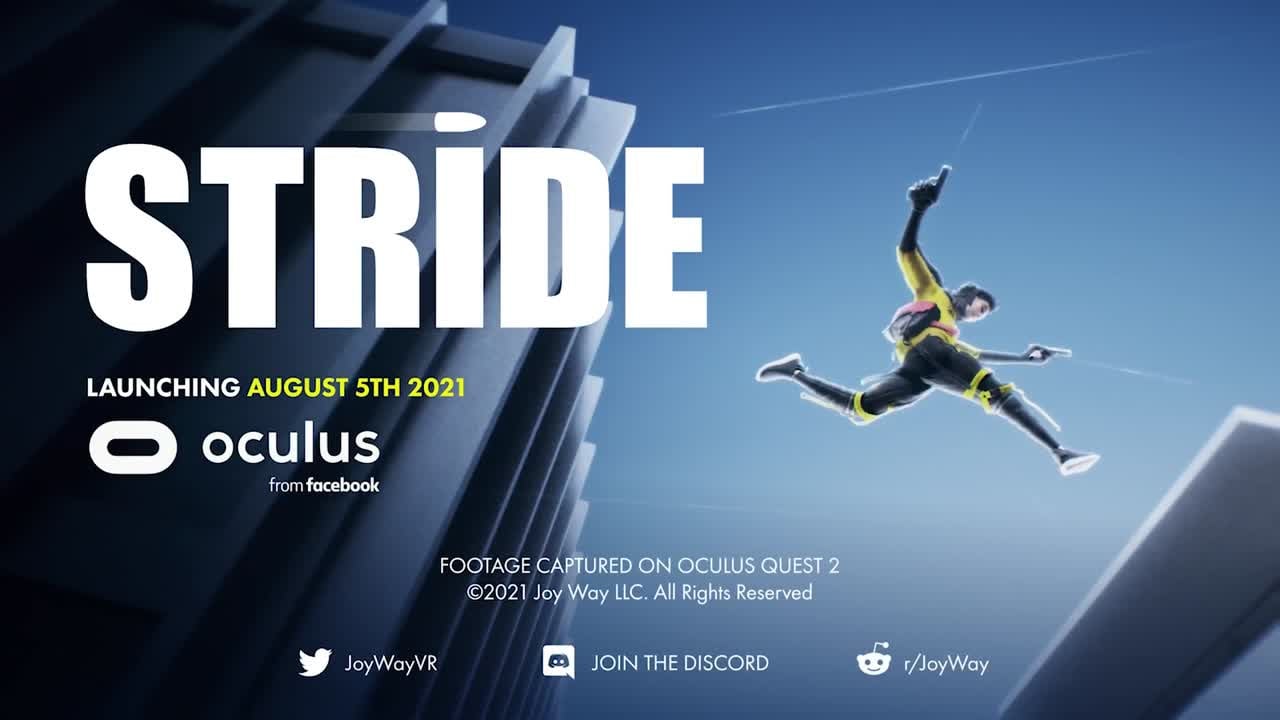 Playable in early access since September 2020, the virtual reality parkour game STRIDE will be released on August 5 on the Oculus Quest platform.
Available for almost a year in early access, STRIDE is only playable in VR, with the Valve Index and Oculus Rift headsets. It will be available in its full version on the latter platform in a little over a week. Offering both single-player and online multiplayer, Joy Way's title focuses on parkour, a dynamic movement mode that adapts to the environment: run, slide, climb or jump, like in Mirror's Edge
. If we recognize the influence of the latter through the gameplay and the very immaculate environment, and that the whole is very immersive thanks to virtual reality, beware of nausea and other headaches.
Already available on PC in early access via Steam and Viveport, STRIDE
will be released in its definitive version on August 5th 2021 on Oculus Quest. A PS4 version (PS5 backwards compatible) is also planned for late 2021, at the earliest.

By Rob_Bellamy, Jeuxvideo.com Editor
MPTwitter