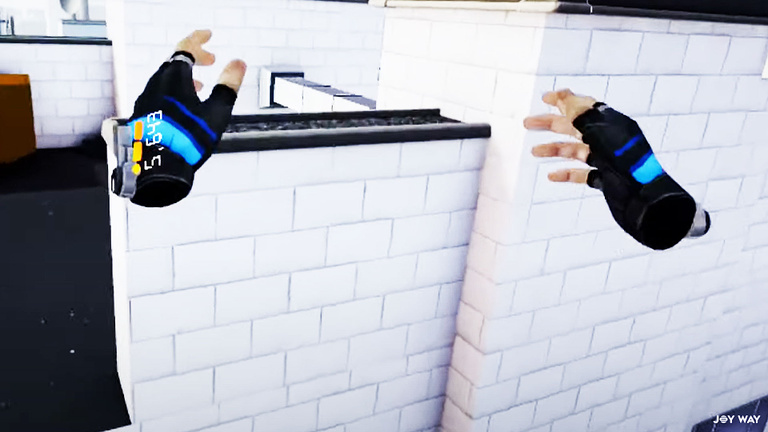 Game News Stride: Mirror's Edge VR gets clearer on Oculus, bad news for the PSVR version
Published on 07/27/2021 at 10:20
In April 2020, we told you about the development of Stride, a parkour game that looks like two peas in a pod to Mirror's Edge, except that it's about virtual reality. Good news: we finally have some news about the release date.
Developed by Joy Way, STRIDE is a platform game about free running and some gunfights, all in virtual reality. The result is sure to be amazing, especially since it is based on the (very good) Mirror's
Edge with a clean art direction and a permissive level design. Here, you can even use a grappling hook, twirl around or fight with your bare hands: beware of dizziness, though.
After about a year of early access on Steam and Viveport, Stride seems to be ready to move up a gear and has announced its release date on Oculus Quest: it will be released in its final version on August 5th, with a multiplayer mode.
As for the PlayStation VR version, however, it's a different story since the studio is obviously not ready and has just pushed back the release on PS4 (or PS5, if you have the right headset), to the end of 2021 at the earliest. Sony gamers will have to be patient.
By Max_Cagnard, Journalist jeuxvideo.com
MPTwitter