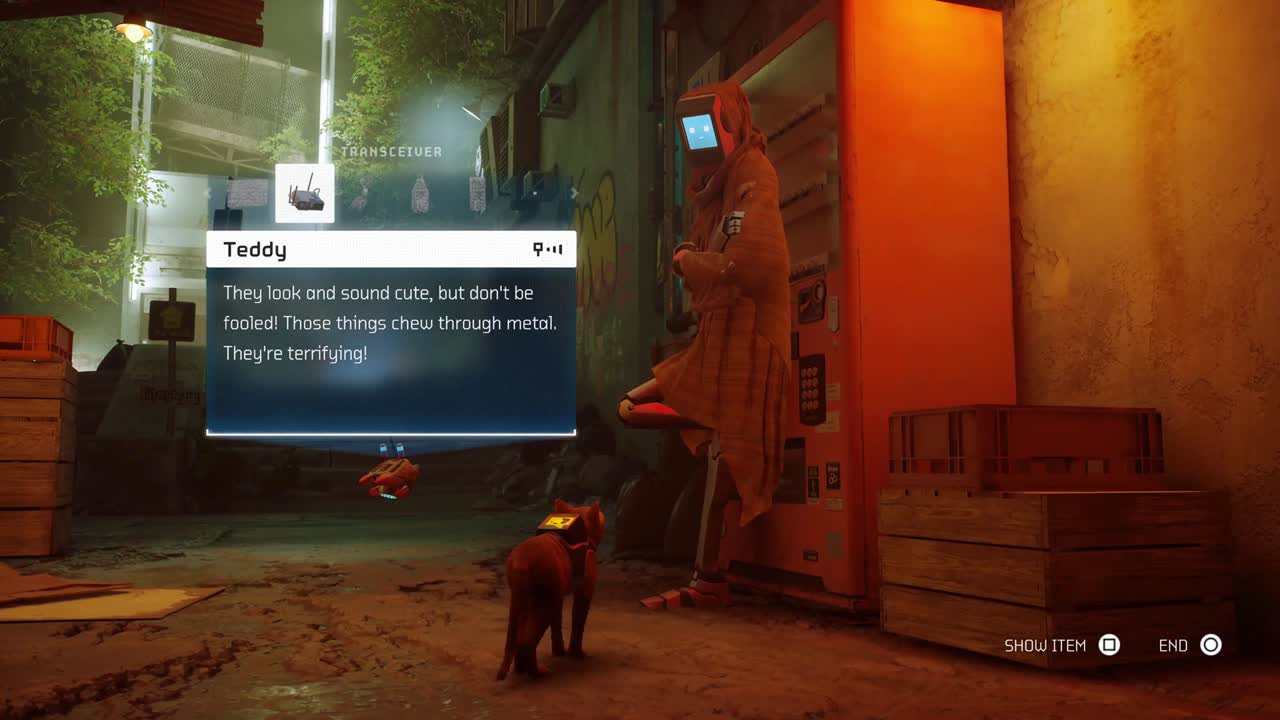 Stray is an adventure game on PC that lets you play as a stray cat in third person view. In a cyberpunk style city, you must solve mysteries to escape and find your family.
In Stray, the player takes on the role of a cat that has mysteriously landed in a futuristic world, populated by robots with an uneasy life, who must find his way under the glow of neon lights. On his way, our furry protagonist will meet B-12, a drone that will serve as both companion and translator, and even as a weapon to protect himself from the "Zurks", unsavoury organic creatures. The title will combine long platform phases with other puzzle and even action phases, including chases.
is
scheduled for "early 2022" on PC, PS4 and PS5.

By Tanabata, jeuxvideo.com
MP
Editor