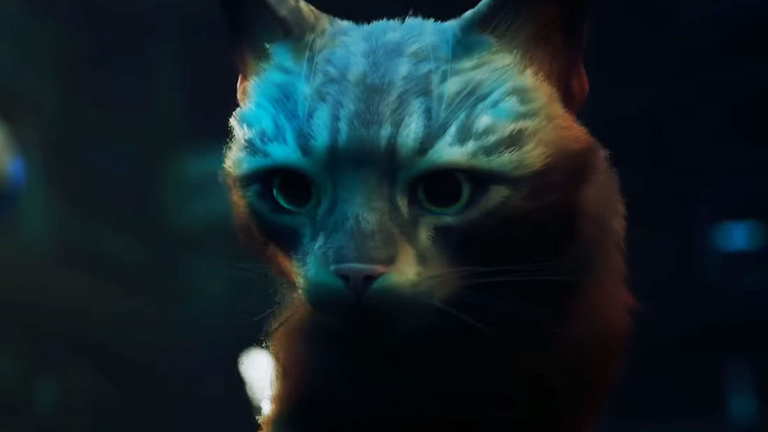 Game News Stray : love, cats & robots in this first feline gameplay trailer
Published on 07/30/2021 at 07:58 AM
Remember : during the PS5 reveal showcase, Sony had highlighted Stray, a mysterious game in which we played as… a cat. One year later, the focus is finally on this seductive title with a first gameplay trailer with a stylish atmosphere.
Annapurna Interactive has a knack for sniffing out good projects, and this Stray
, developed by BlueTwelve, is definitely a game we're looking forward to: we play as a cat who mysteriously lands in a futuristic world, populated by robots with a hard life, and who must find his way back under the glow of neon lights. On his way, our furry protagonist will meet B-12, a drone that will serve him as a companion and translator, and even as a weapon to protect himself from the "Zurks", unsavoury organic creatures.
We didn't know exactly what form Stray
would take, but this first gameplay trailer sets the tone: the title will combine long platforming phases with others of enigma and even action, with chases to support it. We'll note the special care taken with the animations and the artistic direction, which promise an experience with a promising atmosphere, with an obvious relationship of affection between the animal and the creatures that surround it (sometimes).
Although it was supposed to be released this year on PS5 and PC (via Steam), a few changes have finally been made on that side: Stray
will be released in our country "early 2022" on the aforementioned platforms but also on PS4.
By Max_Cagnard, Journalist jeuxvideo.com
MPTwitter