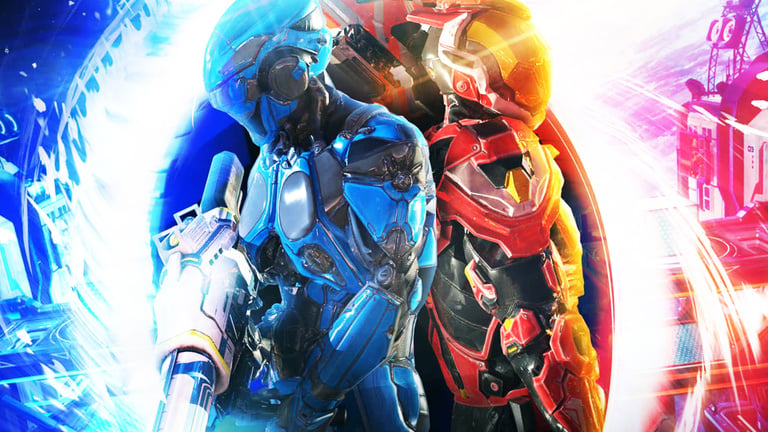 News game Splitgate: victim of its success, the FPS inspired by Portal postpones its release
Published on 07/27/2021 at 07:28
Somehow
, it's all the bad we wish for it: the public beta of Splitgate is a real hit, even to the point that the servers are acting up… and a bit too much. So the developers have announced some bad news about the release date.
While it's already been available on PC for two years, Splitgate is currently undergoing a real resurrection thanks to its new release on home consoles: the public beta launched a few weeks ago has allowed many players to discover the great recipe of this multiplayer FPS, whose argument is to propose the use of portals… like in Portal
, with big guns as a bonus.
This early test is also a great opportunity for the developers to realize one thing: with so many downloads (over 600,000 in less than a week and peaks of 50,000 players), their servers can't keep up, especially since the 1047 Games studio is only composed of… four people, and therefore has limited resources. Its co-founder, Ian Proulx, states:
Our team has been blown away by the incredible response from the Splitgate community. With the sudden surge in the number of players trying to access the servers, we have a myriad of technical issues to deal with that insane growth. We've worked hard to provide a high quality game and experience, and our biggest challenge is simply having enough capacity to keep the entire community fed.
So, while the final release of the game (in free-to-play, with new modes and new maps) was supposed to be tomorrow, the designers are therefore forced to postpone it to an unspecified date, the time to solve their technical problems. And it's probably better than having a catastrophic launch.
will be released soon, without further details, on PC, PS5, PS4, Xbox Series and Xbox One. And yes, it is fully cross-play.
By Max_Cagnard, Journalist jeuxvideo.com
MPTwitter