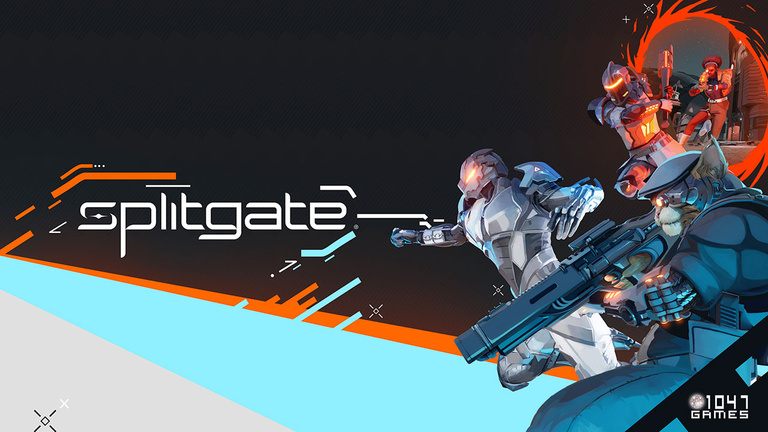 News Splitgate tip, guide: how to get started in the competitive shooter?
Published on 07/29/2021 at 19:00
Although available since 2019 on PC, Splitgate is experiencing an unprecedented spike in popularity in recent months, thanks to a nervous and intuitive gameplay system. Find below our tips for getting started in the free-to-play shooter from 1047 Games.
It took Splitgate more than two years to reach its peak popularity. The multiplayer shooter from 1047 Games has been part of the Steam library since May 2019, but it was in 2021 that it became the focus of many gamers' attention. A victim of its success, the game regularly finds itself in maintenance due to the numerous saturations observed on its servers.
However, by relying on a unique and very intuitive gameplay, Splitgate is a great game and offers an experience worth the detour. In the following lines, we will explain the principle of Splitgate, its game modes and give you some advice to start in the best way in the production of 1047 Games.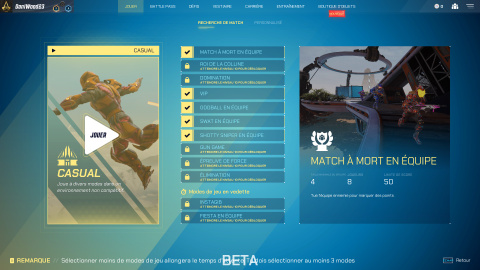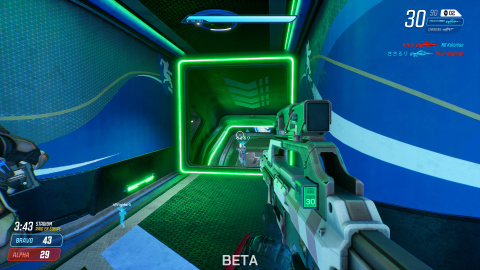 According to the developers of 1047 Games, Splitgate is a mix between Halo: Combat Evolved and Portal. Indeed, in addition to being a classic multiplayer shooter, with its share of weapons and modes, the game offers a unique level of exploration, making it possible to move through portals in all eleven available maps.
The premise of Splitgate is quite simple. You find yourself, team against team, launched on a map where the first to reach 50 kills wins. In addition, depending on your game, different rules can be applied: sniper combat only, headshot counting directly as a kill, or the traditional Domination game mode. There is a wide variety of game modes, but some of them will only be accessible from level 10.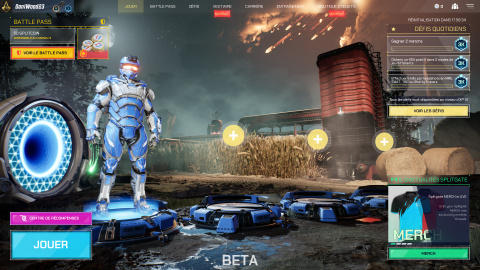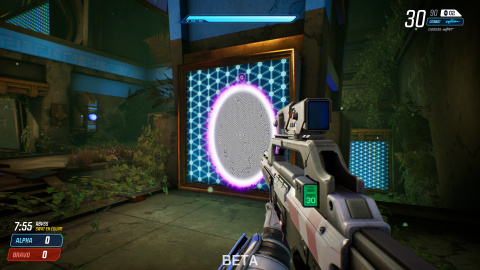 The operation of these portals is also quite intuitive. Certain surfaces, walls, floors or even ceilings with a blue and white appearance can serve as portals. A first portal, with a purple appearance, is used as an entrance portal, while the second, with a yellow appearance
e, will serve as your exit portal. In addition to being able to move through these portals, you can use them to kill your opponents from an unreachable position, kill them through their own portals, throw grenades through them, or trap those same opponents by making them go through one of your own portals that leads into the void.
The video below illustrates one of the many deadly combinations possible with your portals:
Now let's talk about progression. Splitgate works through a leveling system giving you access to more and more different game modes over time. Leveling up is simple: just play to earn as much XP as possible and unlock game modes, weapons and cosmetics. One thing to keep an eye out for are the daily challenges. Detailed on the top right of the main menu, these challenges bring you significant XP bonuses.
Moreover, the whole cosmetic part, although having no impact on the gameplay, also has many customization possibilities. As you play, you'll get items that you can collect in the reward center, represented by a purple rectangle at the bottom left of the game menu. You will be able to get armor, weapon appearance or jetpacks to add to your character.
Splitgate Full Solution Summary

By daniwood, Jeuxvideo.com
MPTwitter
Editor