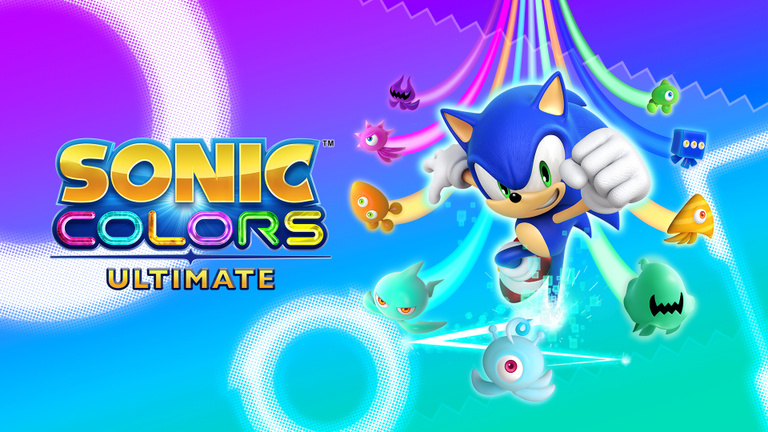 Sonic Colors Ultimate Game News: Sonic gets the short end of the stick with the Wisps in a brand new trailer
Published on 06/08/2021 at 20:39
Fans of the blue hedgehog can't wait to rediscover this Ultimate version of Sonic Colors, an episode originally released in two separate versions on Nintendo DS and Wii in 2010. This time, the focus is not on Sonic, but on the Wisps, the iconic creatures of this episode and sources of power.
Sonic Colors: Ultimate may be named after SEGA's famous mascot, but in this episode, beyond the blue hedgehog's ability to run at full speed, he'll need to rely on the help of the Wisps to progress. So the latest trailer puts them in the spotlight by detailing and illustrating their powers one by one.
There are seven of them, these strange colored creatures have abilities, which you can find the details below, that they can grant to Sonic for a limited time. A short interval, certainly, but during which the gameplay possibilities are extended to add more spice to Sonic's frantic races.
List and details on the different Wisps
White Wisps: Completely fills Sonic's boost gauge, allowing him to reach such speed that he can destroy everything, enemies and obstacles, in his path.
Cyan Wisps: With these, Sonic can transform into a cyan-colored laser beam that travels at the speed of light to cross a portion of levels in the blink of an eye.
Jade Wisps: These give Sonic the power to transform into a jade ghost in order to pass through walls and other obstacles to explore hidden areas.
Pink Wisps: allow Sonic to be sharper than ever by giving him the shape of a pink spiky spiral that clings to walls and other structures.
Green Wisps: In a form similar to the Jade Wisps, Sonic becomes a sort of green form that can glide to high ground and float through dangerous areas.
Orange Wisps: These allow Sonic to defy gravity by turning him into an orange rocket that allows him to gain height in the level and progress more easily
Blue Wisps: their power allows Sonic to swap blue colored rings and blue blocks to open up new paths. By activating the power of the blue wisps Sonic can transform into a heavy cube to crush his enemies and destructible elements.
Yellow Wisps: they transform Sonic in two possible ways. Either into a yellow drill to get through land elements or into a yellow torpedo to speed through the water.
Purple Wisps: By activating their power, Sonic takes the form of a hungry purple frenzy that ravages everything in its path and grows larger by the minute.
The release of <a
href="https://www.jeuxvideo.com/jeux/jeu-1413824/" target="_blank" rel="nofollow noopener">Sonic Colors: Ultimate
is closing in as fast as SEGA's blue hedgehog pushed to full speed and is expected to hit
PS5, PS4, Xbox Series X|S, Xbox One, Switch and PC
on
September 7.
Also read

By Jinxeb, jeuxvideo.com
MP
Editor