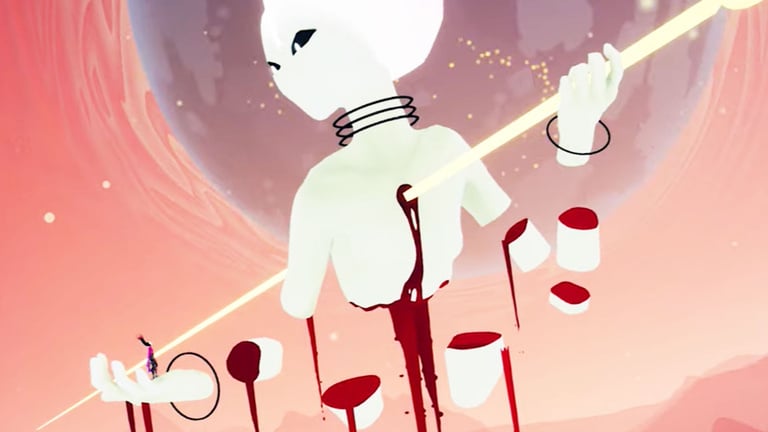 News game Solar Ash: the game slips its release date in a sweet and colorful trailer
Published on 07/30/2021 at 10:33
Solar Ash is not a game like the others since it has the gift to mix roller skates (without roller skates) and quasi cosmic universe with a very poetic tone. Just to give you an idea, here is a new trailer, revealing a release date.
Yesterday evening was the Annapurna Interactive showcase, a publisher that is definitely in vogue and continues to make a name for itself in independent games. Among others, Solar Ash was highlighted with a brand new trailer, showing off its rather peculiar concept: you play as Rei, a heroine capable of moving at high speed and dropped into a strange world where fearsome divine entities
and convoluted level design are mixed.
A cloudy experience, almost celestial, which will be available on PC, PS5 and PS4 on October 26th. We recall that this is a software developed by Heart Machines
, which is the second production. The company is known for having produced Hyper Light Drifter; a 2D action-RPG game very successful and critically acclaimed. This
makes Solar Ash
even more interesting.
Also read:
By Max_Cagnard, Journalist jeuxvideo.com
MPTwitter