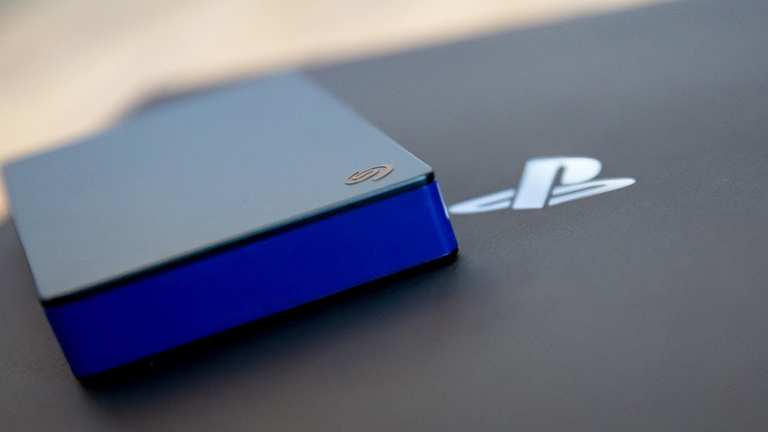 Seagate HDD 4TB for PS4, PS5, XONE, Xbox Series and PC in 29% discount
Published on 07/08/2021 at 16:10, updated on 07/08/2021 at 16:08
Amazon is offering this 4TB HDD at a very attractive price. If you're looking for a cheap and efficient way to increase the storage capacity of your console and PC, here's a top brand HDD available at a 29% discount!
Year after year, the storage space needed to enjoy games on your console is increasing. Graphics, gameplay mechanics, artificial intelligence and additional multiplayer content are all elements that weigh heavily on the scale. Titles like Warzone are well over 100GB. At this rate, the number of titles stored is dwindling by the minute as we move through the generation.
Buy the Seagate 4Tb hard drive for £100 on Amazon
The external hard drive is now a solution not only reliable, but also accessible in terms of price. With the democratization of SSDs, hard drives have seen their prices drop by more than 30% on average. An opportunity for Next Gen gamers or not, to make some savings and to equip themselves with quality equipment.
The HDD from the American brand Seagate, specially designed for Sony consoles, has 4 TB of storage space. That's enough to keep you going for a long time. It is now available with a 29% discount.
Why buy the Seagate 4TB external hard drive for PS5 and PS4?
Amazon has increased the price of this week's hardware promotion by just £1! There's still time to take advantage of this life-changing storage offer if you're short on consoles. You will no longer have to choose which games to remove from your library to accommodate a new one! The HDD can hold around 100 titles and run PS4 and Xbox One games directly from the device. Note that even though PS5 and Xbox Series consoles are compatible with HDDs, you won't be able to play Next Gen games directly on them. You'll have to transfer the data to the SSD of the relevant consoles. However, the writing speed of these SSDs is such that the operation will only take a few minutes.
Not unlike the PS2, this HDD is specifically designed to run PS4 games on your console, PS5 included.
To use it, simply plug it into your console and follow the instructions. With its 4TB, you can install up to 100 games.
Whether it's for the aesthetics, the solidity of Seagate products, its ease of use or simply the very interesting price of 100€ for 4Tb, the reasons to choose this external hard drive for your PS5 or PS4 are multiple!
Buy the Seagate 4Tb hard drive for £100 on Amazon
The best PlayStation 5 offers
This page contains affiliate links to some products that JV has selected for you. Each purchase you make by clicking on one of these links will not cost you more, but the merchant will pay us a commission. Read more.

By DestyNovaTensai, Journalist jeuxvideo.com
MP