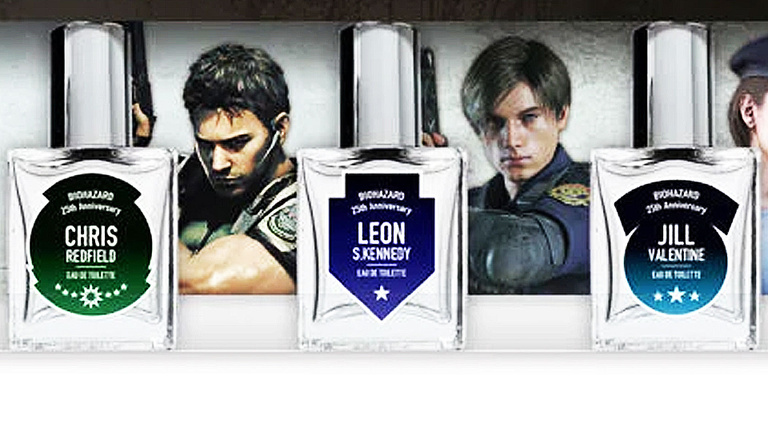 News culture Resident Evil: perfumes to smell like Jill, Chris and Leon for the 25th anniversary of the saga
Published on 07/29/2021 at 11:53
Capcom is not far from a derivative product: on the occasion of the twenty-fifth anniversary of the Resident Evil series, perfumes bearing the effigy of the protagonists are marketed. After all, why not.
When you have strong franchises and you're called Capcom, goodies seem to be a matter of course: Resident Evil was certainly not going to break the rule, especially since the brand is celebrating its twenty-fifth anniversary. A quarter of a century of existence marked by numerous games – some nuggets, yes, but also adventures with a more mixed reception – (commercially) successful movies and an obvious influence in the cultural world.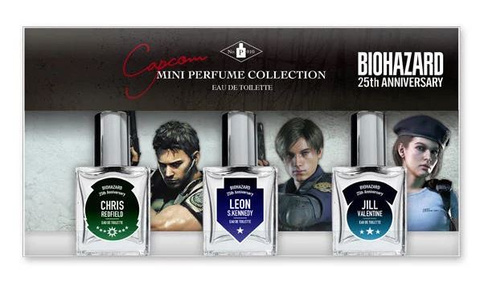 So, if you want to smell like Chris Redfield, Jill Valentine or Leon S. Kennedy, you should know that the Osaka-based company has just put online perfumes bearing their likeness. These fragrances have their price: 6380 Yens, or about 50 euros. Moreover, the bottles have not yet been announced in Europe, so you'll have to go through import to get them.
Actually, it's not the first time this has happened, since perfumes have already been released for the 20th anniversary of the saga; similarly, other bottles dedicated to Devil May Cry 5
this time have been unveiled, with scents dedicated to Dante, Nero and V. Demons or zombies, you have to choose.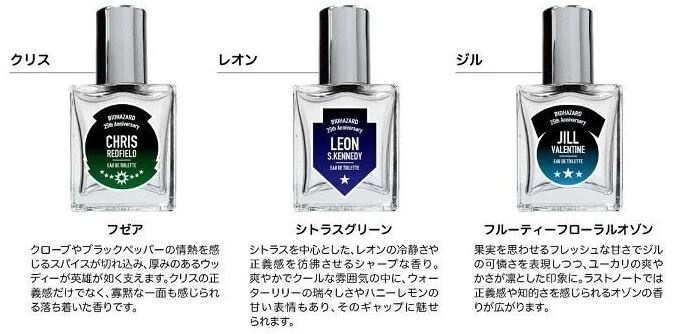 By Max_Cagnard, Journalist jeuxvideo.com
MPTwitter