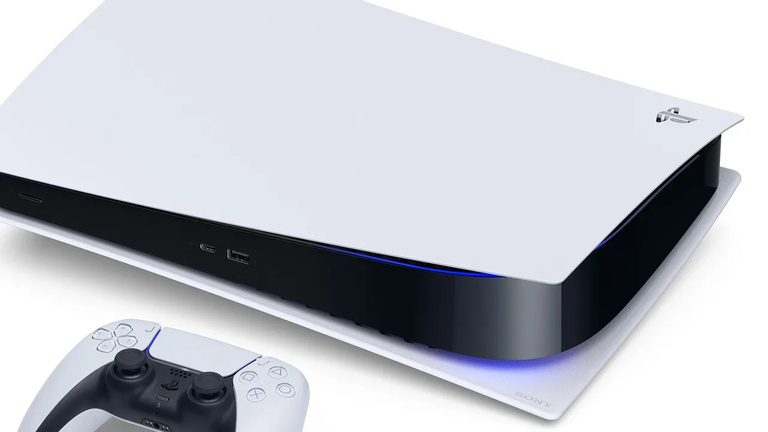 PS5 hardware news: internal storage expansion activated in beta, which SSDs are compatible?
Published on 07/29/2021 at 2:42 PM
The update that will enable the PS5's SSD expansion port is coming. It's even already available, as of today, in beta for some users. This is an opportunity for Sony to explain in detail how to add an M.2 SSD to the console and the compatible formats.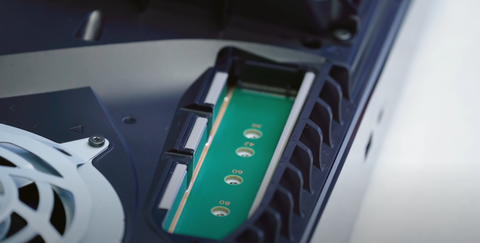 With 667GB of usable storage space, the PS5 comes with an internal port that allows you to add an M.2 SSD drive, and thus expand your storage space. Until now disabled, this feature is now making its debut with beta testers of the console's next system software update. Its official release date has not yet been announced, but everyone can now look at the instructions published by Sony. The manufacturer details the installation procedure, with diagrams, and lists criteria (size, format, etc.) to determine which M.2 SSDs are compatible with the PS5. Here they are:
Interface: M.2 NVMe PCIe Gen4 x4 SSD
Capacity: 250GB to 4TB
Cooling structure: To use an M.2 SSD with your PS5 console, it must have an effective heat dissipation system with a cooling structure, such as a heatsink. You can add one yourself to your M.2 SSD, whether it's single or double-sided. There are also M.2 SSDs with built-in cooling structures (such as heat sinks).
Sequential read speed: At least 5500 MB/s recommended
Module width: 22 mm (25 mm wide drives not supported)
Size: 2230, 2242, 2260, 2280 and 22110 (M.2 type).

These part numbers can be found in the sales information for M.2 SSDs. The first two digits are for width, the remaining digits are for length.

Socket type: Socket 3 (M key)
Total dimensions with cooling structure:

In millimeters: less than 110 mm (length) x 25 mm (width) x 11.25 mm (height).
In inches: Less than 4.33″ (length) x .984″ (width) x .442″ (height),

Length: 30 mm, 42 mm, 60 mm, 80 mm, 110 mm (depending on format type, as above).
Width: 22 mm

The total structure (including additional cooling structure) must not exceed 25 mm (0.984 in.).

Height:

The total height of the M.2 SSD and its cooling structure (e.g., heat sink), whether integrated or added separately, must be less than 11.25 mm (0.442 in.).
The height must also be adjusted, depending on the the circuit board of the M.2 SSD:
The space under the card must be less than 2.45 mm (0.096 in).
The total space above the card must be less than 8 mm (0.314 in.).
As a reminder, this extra storage space will allow both PS5 and PS4 games to be downloaded, copied, and run, as opposed to USB expanded storage which does not allow PS5 games to run.

By Clementoss, jeuxvideo.com
MPTwitter
Editor