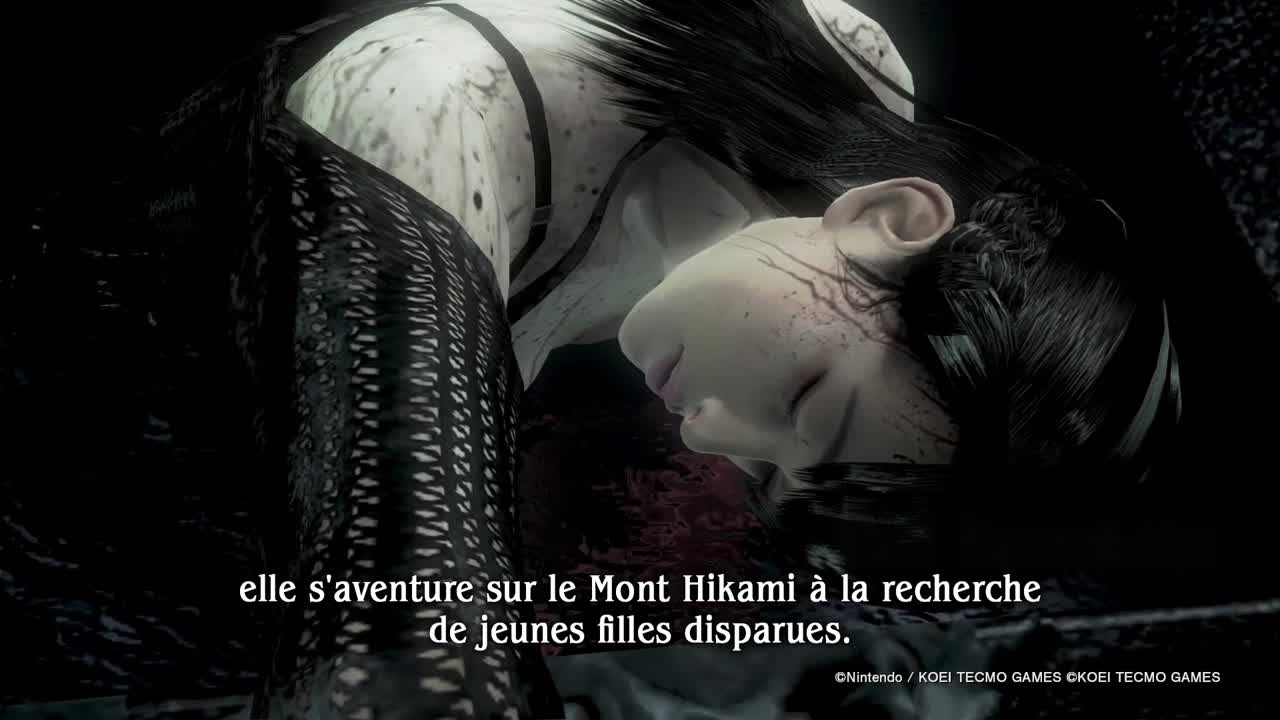 Project Zero: Priestess of the Black Waters is a horror game in which you possess a special camera, the Camera Obscura, which allows you to see spirits. Through three interconnected stories, you must uncover a series of tragic deaths that occurred in a forest.
Originally released in 2015 on Wii U and exclusive to that platform, Project Zero: The Priestess of Black Water (Fatal Frame: Maiden of Black Water in the US) is finally getting ready to break free of its barriers and will land on a bevy of consoles from the end of this year.
The story takes place on Mount Hikami, a mountain considered sacred. According to the legends and customs of the place, the water on this mountain contains spirits, and human beings come from the water and must return to it in order to finish their lives. Therefore, many people come to Mount Hikami to live their last moments in contact with the sacred waters of the mountain, believing that it is a good way to go. One day, a young girl comes to the shop of Yuri Kozukata, who has a gift for finding missing objects or people, and asks him for help. One of her friends has disappeared on his way to Mount Hikami. The two women then set out to find him, but events will very quickly degenerate.
One of the new features of this new version of the game is the appearance of a photo mode. Thanks to this mode, you can use any character or ghost from the game, have them pose on the background of your choice, add many effects, and compose the ideal photograph. New costumes and accessories are also available for your heroes.
Project Zero: Priestess of the Black Waters
will be available on October 28, 2021 for PC, PS4, PS5, Xbox One, Xbox Series X/S, and Nintendo Switch.

By Tanabata, jeuxvideo.com
MP
Editor