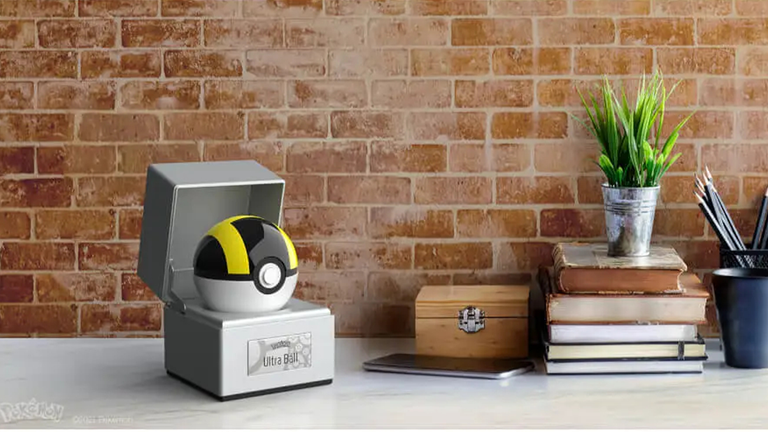 Pokémon news: a life-size HyperBall for pre-order
Published on 05/09/2021 at 11:50, updated on 05/09/2021 at 11:46
Zavvi is currently offering a replica of the famous HyperBall for pre-order. Offered for less than 120€ with a free T-shirt, this edition is limited and especially exclusive! We highly recommend you to pre-order it!
Pokémon: get your hands on a HyperBall!
This replica, made by The Wand Company, is a real eye-catcher and reacts when you press it or when you take it! Fully metallic, it is rich in details. Available for less than 120€, it is a Zavvi exclusive!
Pre-order the HyperBall for 116€ at Zavvi
In Pokémon, there are monsters that inhabit forests, deserts, mountains, seas and oceans, plains, tundras and even cities. Holders of mysterious powers, your goal is to get to know them all to finally unravel their mysteries!
Launched in 1996, the Pokémon license, originally named Pocket Monster, is based on a simple principle: you play as a trainer whose goal is to travel the vast world and learn more about Pokémon, thus filling the encyclopedia dedicated to them: the Pokédex.
To do this, you'll need a very special item: a PokéBall. The PokéBall is a ball that allows you to capture a Pokémon and start building a bond with it so that it becomes your most precious ally.
There are many PokéBalls available in the Pokémon universe. There are both general PokéBalls and PokéBalls that specialize in a particular area. Depending on their characteristics, it is easier to capture a certain type of Pokémon or in a certain type of situation.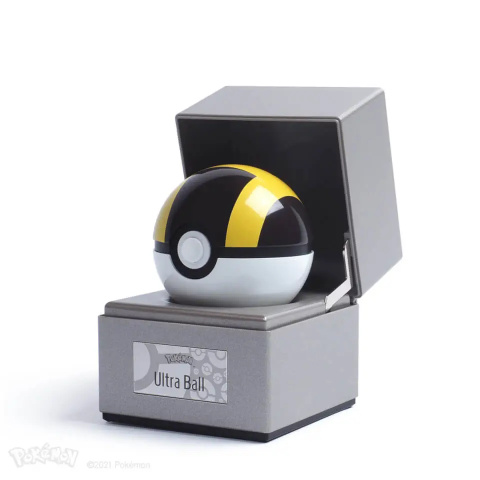 The HyperBall, however, is a general-purpose PokéBall. In the same vein as the PokéBall and SuperBall, it's designed for all the monsters you want to catch. The only difference is that it has the highest capture rate of the general-purpose lineup.
In fact, it's the one you use to capture Legendary Pokémon like Lugia, Rayquaza and Giratina.
It is now possible to find it in a replica in real size at Zavvi! Available for less than 120€, it is electronic and reacts to many stimuli!
Pre-order the HyperBall for 116€ at Zavvi
HyperBall by The Wand Company, what you need to know
This HyperBall is a highly detailed official die-cast replica. Made with a metal shell, it is touch sensitive, reacts when you approach, and lights up when you press its button!
On top of that, its stand is also made of aIt is designed to be displayed and is also illuminated. The set is authenticated with a unique number.
Pre-order the HyperBall for 116€ at Zavvi

This page contains affiliate links to some products that JV has selected for you. Each purchase you make by clicking on one of these links will not cost you more, but the merchant will pay us a commission. Read more about this.