If there was no pro version, this OnePlus 9 could be considered a flagship! By the way, the differences between the two models this year are really small! So, probably, for many people this will be the right model to choose!
OnePlus 9 Global 8/128Gb
🇨🇳 EU Priority Line shipping (NO customs)
Op 9 offers us a really top hardware in all respects: Qualcomm SD 888 CPU assisted by 8/12Gb of Lpddr5 memory and 128/256Gb of ROM memory integrated UFS 3.1 and a graphics card Adreno 660, so no difference with the Pro
.
The Fluid Amoled screen is slightly smaller, 6.55″, but with the same 120Hz refresh rate and FullHD+ resolution. For lovers of FLAT screens will be the right model, in fact here we do not find the EDGE curvature.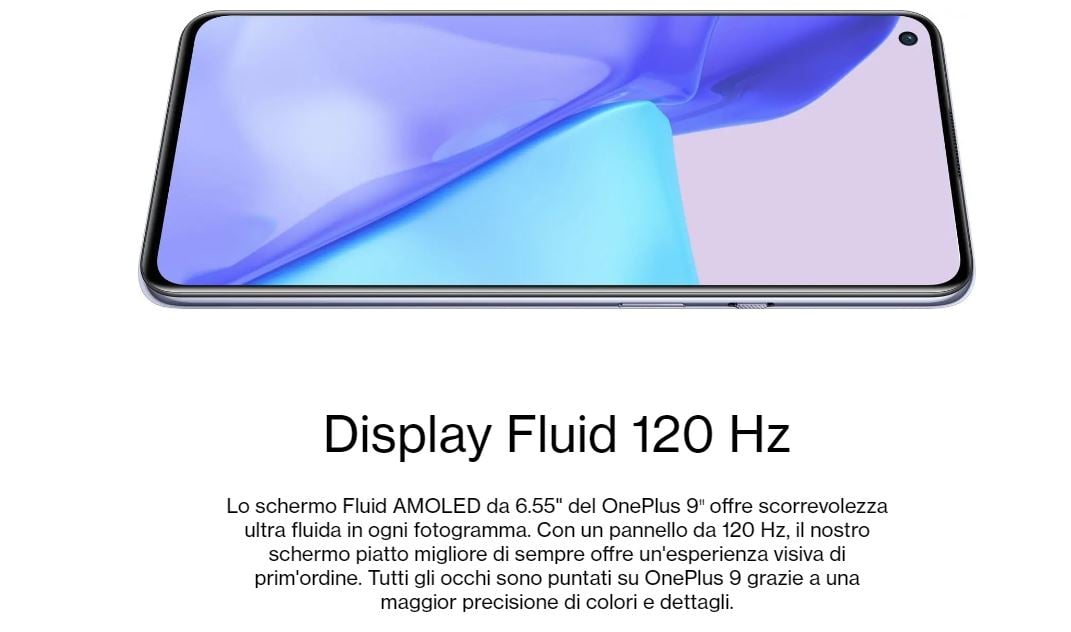 As for the
multimedia department we are always on high levels with the collaboration Hasselblad. The rear modules are 3 and will guarantee excellent shots in all conditions:
Main Camera
Sensor: Sony IMX689, Sensor Size: 1/1.43″ Megapixels: 48, Pixel Size: 1.12µm,
Lens Components: 7P, Focal Length: 23mm equivalent, Aperture: ƒ/1.8
Ultra-Wide Camera
Sensor: Sony IMX766, Sensor Size: 1/1.56″, Megapixels: 50
Lens Components: 7P, Focal Length: 14mm equivalent, Aperture: ƒ/2
.
2Monochrome
Camera
Megapixels: 2
Front Camera
Sensor: Sony IMX471, Megapixels: 16, Pixel Size: 1.0 µm
EIS: Yes, Autofocus: Fixed Focus, Aperture: ƒ/2.4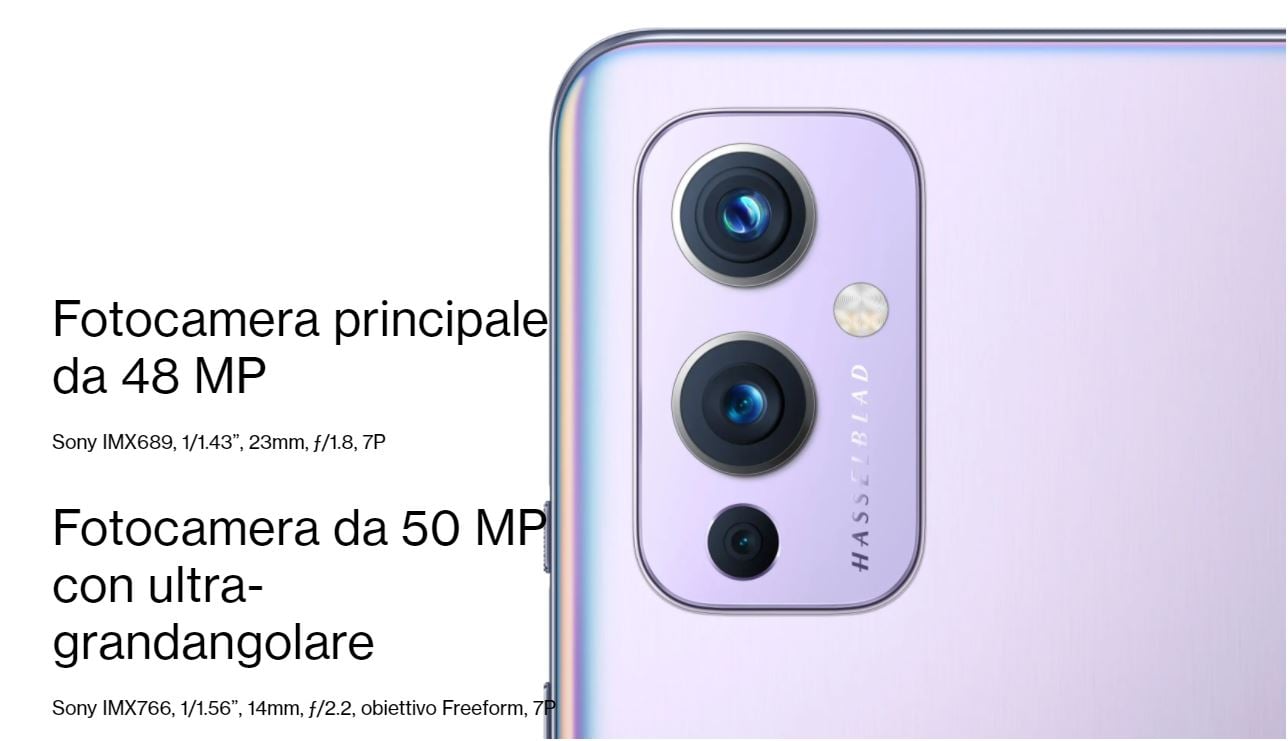 The battery is 4500mAh with 65T charging via cable (same performance as the Pro) while wireless drops to 15W. Present NFC, Bluetooth 5.2, stereo audio, 5G connectivity, USB 3.1 gen1.
So, to recap, the essential differences of this OnePlus 9 with his older brother PRO are: camera department a little less performing (but only in low light conditions and ne
l case of zoom), lower display resolution (which no one can notice) and flat display (which for many will be a positive choice), slower wireless charging, no Ip68 certification. In my opinion the only negative difference worth noting is in the camera department. So if your focus is photography the advice is to choose the Pro, otherwise you'll be fine with this one that will also allow you to save a bit!
Today we propose this fantastic OFFER that will allow you to save about 200€!
⭐️BANGGOOD
8/128Gb Global at 510
Coupon: BG7385a5
Buy https://xiaomi.today/3tbGgvP
12/256Gb Global for 570€
Coupon: BG34b9eb
Buy https://xiaomi.today/329GVSB 🇨🇳Shipment
EU Priority Line (NO customs)
Are you interested in OFFERS? Follow our TELEGRAM Channel! Lots of discount codes, offers, some exclusive to the group, on phones, tablet gadgets and technology.
Computer consultant, DJ, Blogger. Passionate about Music (obviously), cinema, TV series, sport and lover of everything technological. [email protected]