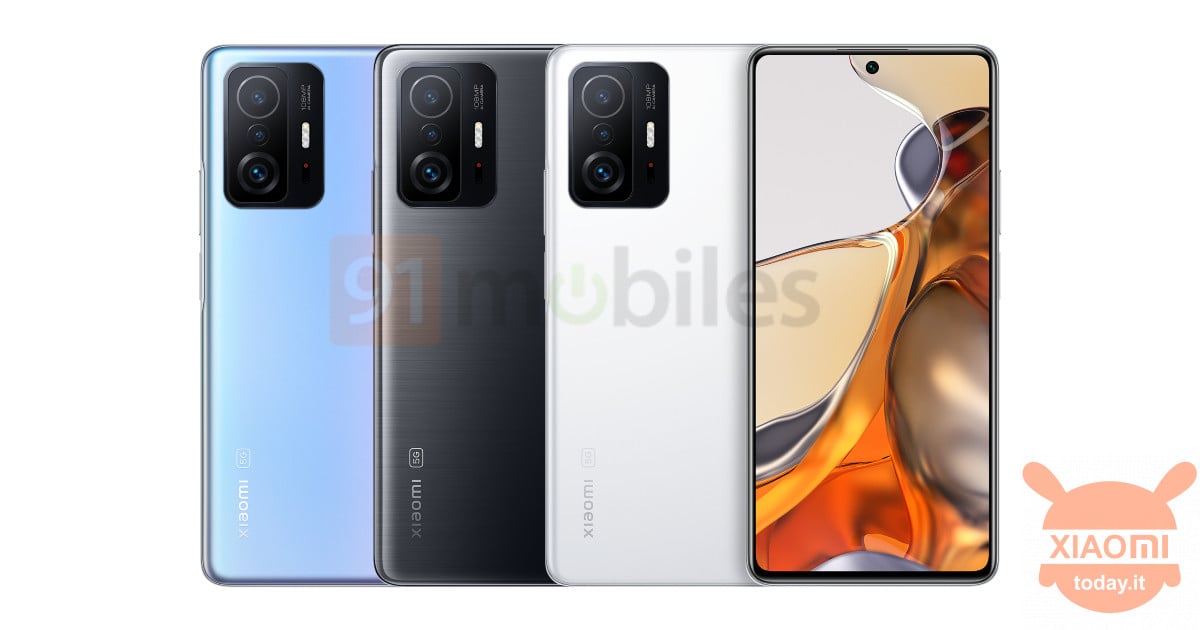 Xiaomi 11T Pro will debut in a very few days. We anticipated it some time ago
although there was no confirmation but today, a few days later, Xiaomi has confirmed the arrival of the smartphone. Clearly, it won't be arriving alone as it will be accompanied by the standard 11T model. But let's talk about the Pro: what really makes this smartphone unique? Very simple: the ultra fast charging. In fact, the phone giant has confirmed that it will come with a charge of over 100W. Let's see the details.
It was confirmed by the brand when Xiaomi 11T will be released in Italy and also what kind of charging will have: we speak of the HyperCharge from well 120W!
The well-known American blogger Unbox Therapy began this morning to lay the groundwork for a very sustained hype. All this to publicize the arrival of Xiaomi 11T and 11T Pro next September 15. Only 10 days separate us from the debut of the two smartphones even though as of today we know some of the specifications flush. To be precise, we know that the processor of Xiaomi 11T Pro will be a Snapdragon 888 and…that it will integrate a 120W charging! Well yes, this device is the first in Europe of Xiaomi to bring the XiaomiHyperCharge
. This confirms that the Pro model will count on a 120W charging
Read also: 65W of Oppo vs 120W of Xiaomi: the result surprises
That said, in the promotional video we see several things. First of all: the Xiaomi 11T Pro will arrive in Europe and Italy with the included charger. Recall that Xiaomi's ecological policy, at least for now, applies only in China. Secondly, the date of September 15, the day of the launch of this device, is confirmed. The presentation of other products is also not excluded: it is the company itself to confirm it. We could expect a Xiaomi Mi Band 6 NFC or even Xiaomi Mi Pad 5
but nothing is certain.
That said as for the prices of the Xiaomi 11T Pro and standard, a European retailer has leaked that the 128 GB variant will go on sale at a price of €740, while the 256 GB model will be priced at €770. Prices, however, are yet to be confirmed in Europe and Italy
.
available
5 September 2021 17:15

Amazon.co.uk
Price updated on: 5 September 2021 17:15
Passionate about technology in particular smartphones and PC. I do my job with passion and respect the work of others.