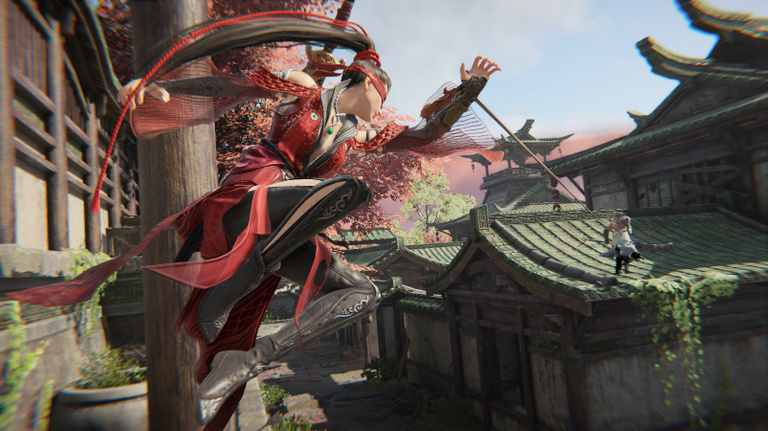 News game Naraka Bladepoint : the promising battle royale will also be released on PS5
Published on 07/29/2021 at 16:57
Battle royale betting on a dynamic gameplay in close combat, Naraka Bladepoint will not be satisfied with a PC release. Chinese studio 24 Entertainment is unveiling a PS5 version today, with a gameplay video to support it.
Naraka: Bladepoint has already demonstrated its potential during an open beta held last June on Steam, during which it recorded an impressive peak of 186,401 players connected simultaneously. The game is now preparing its release on PC
for August 12th… and "soon on consoles", including the PS5. More details are expected regarding the full range of platforms involved and the release date of this console version.
To stand out from other battle royale, Naraka Bladepoint relies on close combat gameplay, with a variety of weapons available (katana, spear, large sword …), and a great freedom of movement. A grappling hook allows you to propel yourself anywhere. Ranged weapons (musket, pistol, bow…) are also available, as well as a selection of heroes with their own skills. Note that this is not a free-to-play game: Naraka Bladepoint will be available in standard (€19.99), deluxe (€34.99) and ultimate (€49.99) editions, as indicated on the Steam and Epic Games Store pages. You can check out our first impressions of the game in our preview.

By Clementoss, jeuxvideo.com
MPTwitter
Editor