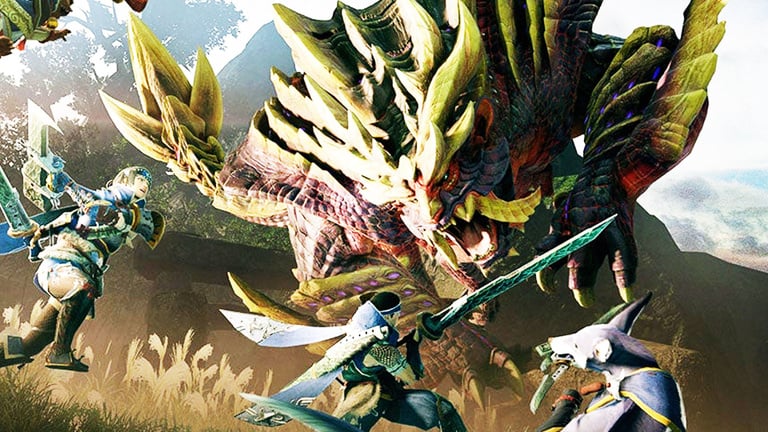 Game News Monster Hunter Rise: all the details of the 3.2.0
update
Published on 07/30/2021 at 14:00
As soon as it arrived on Switch and PC, Monster Hunter Rise didn't really wait to establish itself as a commercial hit. A few months and seven million sales later, Capcom's title gets a nice patch to stabilize its experience. We take a look at it in detail.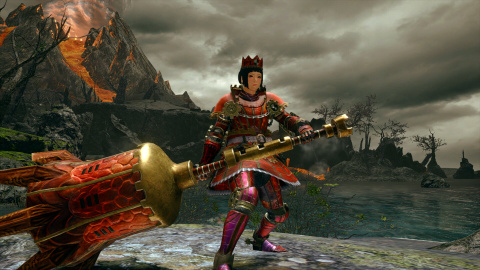 Nintendo got it damn right when it released Monster Hunter Rise, an opus specifically tailored for the Switch and PC. As expected, the game is a hit, racking up millions in sales and already establishing itself as one of the hits of the year. Given the recently unveiled road map
, players should continue to flock to the game, so it's in everyone's best interest to make the experience even better: Capcom has just rolled out the 3.2.0 update, which includes numerous fixes across multiple facets. Here's the full list of changes, from the official Monster Hunter website.
Main additions and changes
New quests and events will be available every week
New DLC can be purchased on the eShop
Arabic language support
Bug fixes / MiscBase
Fixed a bug that sometimes caused quests to start while players still had their inventory open
Fixed a bug where players would sometimes place the same jewel twice when decorating the interior of their base
Fixed a bug that sometimes caused only one armor color to change
Fixed a bug that sometimes caused differences between the preview and the companion the player has with him when changing the companion's armor color
Fixed a bug where Ikari's dialogue content was incorrect when talking to him in a specific order at the village port
Fixed a bug where the controls would not work if the player quickly pressed the A button when ordering a Motley Mix in the canteen
Monsters
Fixed a bug where Goss Harag's blast would look strange if the player paused and resumed the game during the blast attack
Fixed a bug that caused some monsters to appear abnormally large in certain quests. Monsters affected: Aknosom, Bishaten, Rajang, Teostra, Apex Mizutsune, Apex Rathalos, Apex Zinogre.
Fixed a bug that prevented monsters from being repelled by attacks even though they were Fixed a bug that would cause Apex Mizutsune to be trapped in a trap during a Rampage quest, to be counted in the "Push back using a weapon" command
Fixed a bug that sometimes caused Apex Mizutsune to use his breath attack even when he was down
Fixed a bug that caused Teostra's dust to remain on screen if he was killed when it appeared
Fixed a bug that sometimes prevented monsters from moving if the player used a Wailnard to attract them in specific circumstances
Fixed a bug that sometimes prevented certain damage from being dealt at a specific time when hitting Valstrax with certain attacks while he was absorbing energy
Player
Fixed a bug that would sometimes cause all information to disappear from the screen if the player entered a tent after being hit by an attack
Fixed a bug that caused the player character to verbally respond to a request for help if he was in a tent when another player arrived
Fixed a bug that caused the hunting horn to play a melody when the player starts a magnificent trio in specific circumstances
Fixed a bug that would cause the target to be removed from a monster if the player set the radial menu settings to type 2, then performed certain actions after opening the custom menu
Fixed a bug that sometimes caused the player to move quickly to the upper area instead of the lower area during "The Allmother" quest
If the player is hit just as they are delivering a transport item, a message stating that the item is broken will appear even after delivering it: this has been fixed
Fixed the game so that if the player changes the menu loading in the radial menu settings, the new loading is correctly maintained after exiting the game
Fixed a location in Lava Caverns Area 1 that the player could not jump through if riding a Canyne
Fixed a bug that prevented "Ammo Up" from activating if the player activated the skill using a decoration on their weapon, then switched weapons or reverted to their original weapons
Fixed a bug that caused companion attacks to ignore the Flinch Free skill
Fixed a bug that caused a glowing line to appear under the chin of the player character if the makeup or paint was set to "glowing".
Fixed a bug that prevented collected monsters from being counted in optional quests during the "Thunder Serpent Goddess" and "The Almighty Mother" quests
Fixed a bug that sometimes caused the player's character model to bend at the waist if the player used a kunai after countering a wyvern's fire attack while taking damage
Fixed a bug where the player could not use the Morph Slash sword after dodging
Fixed a bug where the Charge Blade Sword: Charge Blade Return Strike instead of Sword: Forward Strike if performed right after dodging in sword mode without touching the left stick
CorrectFixed a bug that prevented the Artillery skill of the Cannonball from being applied to Fire element pieces when using bombardment, charged bombardment, or powerful bombardment
Fixed a bug that caused login errors and crashes if the player has more than 15 status icons in total
Fixed a bug causing severe angle correction when pressing X + A after charge blade counter
Fixed a bug that caused invincibility to be cancelled due to dual blade and Demonic Flight skill being stopped
Miscellaneous
Fixed a bug that prevented defense bonuses from displaying correctly on the equipment confirmation screen in the Arena
Fixed brightness change animations for some effects to be smoother
Fixed a bug that caused a companion's old name to be displayed during a quest if the companion's name is changed during online play
Fixed a bug that sometimes prevented monsters from reacting properly when thrown at an event in the lava caverns from a specific angle
Fixed a bug that would sometimes cause incorrect quest information to be displayed if the player quickly switched from "Ready" to "Exit Waiting" during online play
Fixed a bug that sometimes caused a lucky life icon to disappear after collecting it due to connection latency
Fixed various text bugs
Other miscellaneous bug fixes have been made
About Monster Hunter Rise
By Max_Cagnard, Journalist jeuxvideo.com
MPTwitter