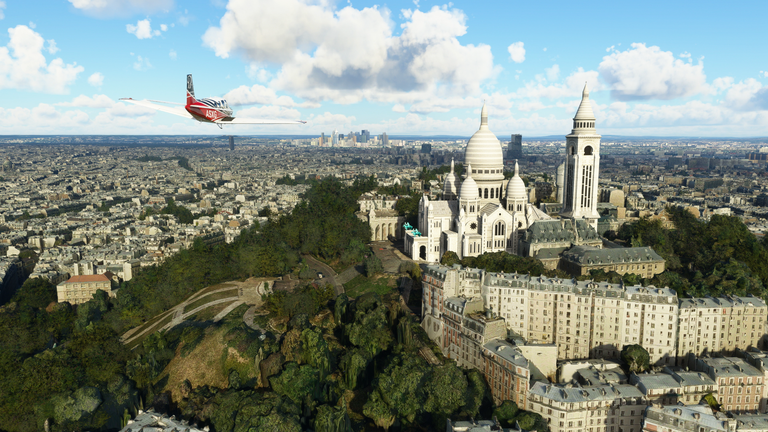 Microsoft Flight Simulator Game News : Xbox Series X VS PC, the video comparison
Published on 07/29/2021 at 19:10
Available for almost a year on PC, the flight simulation game from Asobo Studio arrived two days ago on Microsoft's Next Gen console. This is the opportunity for us to present you a comparison of the two versions.
As we know, Microsoft Flight Simulator
is known and recognized for its breathtaking graphics and its spectacular technical performance. If the concept of the game, which aims to be as realistic as possible in terms of simulation, will probably not appeal to everyone, we can't deny its great beauty, which places it largely on the podium of the most successful games aesthetically and technically speaking. And let's not forget that getting such a title onto a console is obviously a feat.
With this version on the Xbox Series, the game doesn't lose any of its superbness, even if the PC version (in Ultra here) is still the winner of this duel. If in terms of rendering, the two versions are quite close, the quality of some textures or reflections remains superior on PC. Moreover, on Microsoft's console, the framerate is at 30 FPS (except on VRR compatible screens) and sometimes drops below that in large cities requiring a lot of resources to be displayed. Nevertheless, for the price of the console, the rendering remains bluffing and does not spoil the experience.
As a reminder, Microsoft Flight Simulator is available on PC and Xbox Series
, and "free" on Xbox Game Pass.
Also read:

By meakaya, jeuxvideo.com
MP
Editor