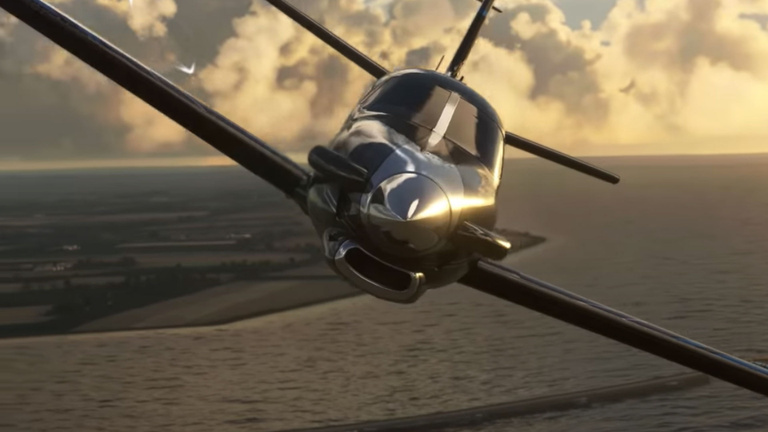 Microsoft Flight Simulator Game News: Xbox Series version takes off in trailer
Published on 07/28/2021 at 09:38
Long-awaited, Microsoft Flight Simulator is finally taking off on Xbox Series: a real event for some that comes with a trailer in good and due form
.
Although it's been available for a good year on PC, Microsoft Flight Simulator
still had to land on Xbox Series as it should: it's now done, and the title is now available on the next-gen machine through its normal, paid version, or its version included in the Xbox Game Pass… "free" for all subscribers of the catalog.
Even if you're not a big airplane fan, everything is done to encourage you to take off, and God knows we recommend it: it's a stunningly detailed and polished experience, including on consoles, where Asobo – a studio from Bordeaux, behind A Plague Tale: Innocence
– has delivered an excellent work.
To coincide with its release on Xbox Series X|S, a launch trailer has just been released, which we advise you to watch with a minimum of attention to get a good look at it. It always feels good.
About Microsoft Flight Simulator
By Max_Cagnard, Journalist jeuxvideo.com
MPTwitter