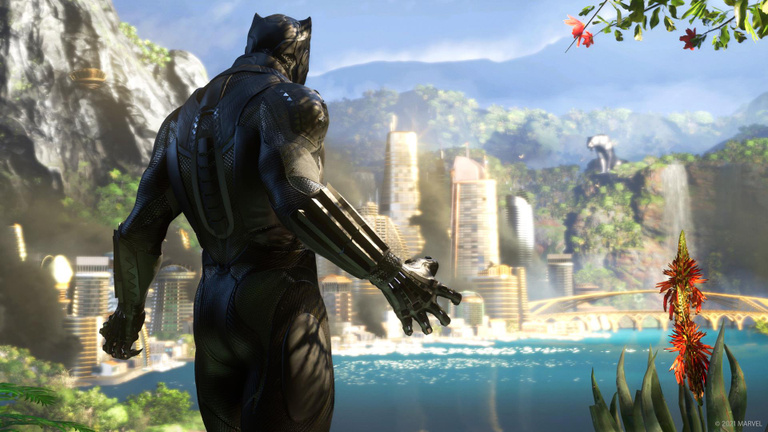 Marvel's Avengers War for Wakanda game news: DLC sets release date
Published on 07/29/2021 at 19:34
The news around the Marvel's Avengers game has been getting a bit more sustained since the War For Wakanda expansion was announced at E3 2021. Since then, new images and information have been released, but the release date was still a bit late in the day.
As a long weekend begins for players on PlayStation 4 and 5, PC via Steam and Stadia, Marvel's Avengers can be tried without paying a cent – Xbox players should get a free trial at a later date – Square Enix jumped at the chance to make an announcement about the upcoming DLC.
The wait for an official release date is now behind us as Square Enix has just announced the availability of the War For Wakanda DLC for August 17th.
This DLC will feature the arrival of Black Panther in the ranks of the Avengers, making him the third playable character to be integrated in the game. Something to keep us waiting for Spider-Man, of course.
This additional content, after an imbroglio concerning its lifespan, should offer you a lot of events that will keep you on the edge of your seat for 7 to 9 hours. And since a superhero never comes without a villain, War For Wakanda will welcome two new antagonists as well as new enemies.
In addition to the additional opponents, the expansion will add a new environment to the base game, the Birnin Zana outpost, and new missions, Drop Zone and Threat Sector, which can be completed in single or multiplayer, and now without character restrictions. So now there's nothing stopping you from putting together a team filled with Iron Man, Thor and, soon, T'Challa, among others.
Marvel's Avengers is available on PlayStation 4, PlayStation 5, Xbox One, Xbox Series X|S, PC and Stadia.
Also read
By Jinxeb, jeuxvideo.com
MP
Editor