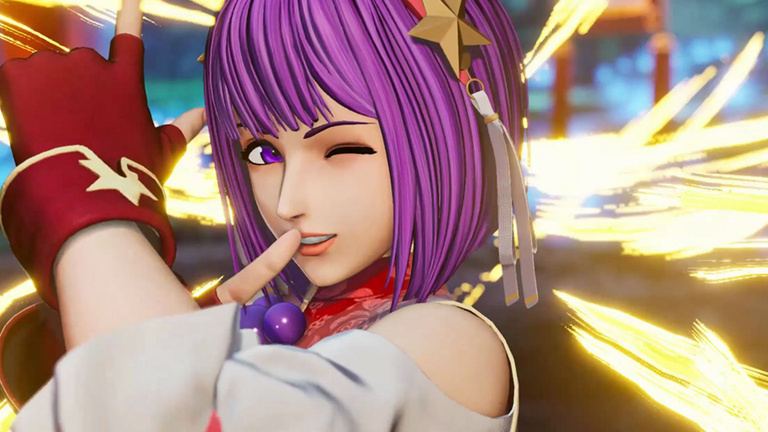 Game News KoF 15: Athena Asamiya ready to fight evil in a pop trailer
Published on 07/30/2021 at 10:28
Expected early next year, The King of Fighters XV will allow players to find a wide range of characters. The latter continue to be revealed, with today's appearance of Athena Asamiya.
SNK had teased the existence of a Team Super Heroine in The King of Fighters XV, consisting of Mai Shiranui, Yuri Sakazaki and a third fighter. This fighter will be none other than Athena Asamiya, pop idol in her high school and enemy of Evil in her spare time. She first appeared in The King of Fighters '94
, and until then she was part of the Psycho Soldier team with Chin Gentsai and Sie Kensou. Her story in this opus will be shared with her teammates, each team in the game having its own story arc.
As SNK reminds us, she practices a fighting style close to Chinese kung fu, and uses various psychic attacks thanks to her powers. Her star status doesn't make her any less of a fighter though, as she is also an outstanding ninja, heir to the Shiranui style. She is also presented as being able to "fly like a butterfly, (and) sting like a bee". The King of Fighters XV will be released on PC, PS4, PS5 and Xbox Series in the first quarter of 2022.
Also read
By MalloDelic, Journalist jeuxvideo.com
MP