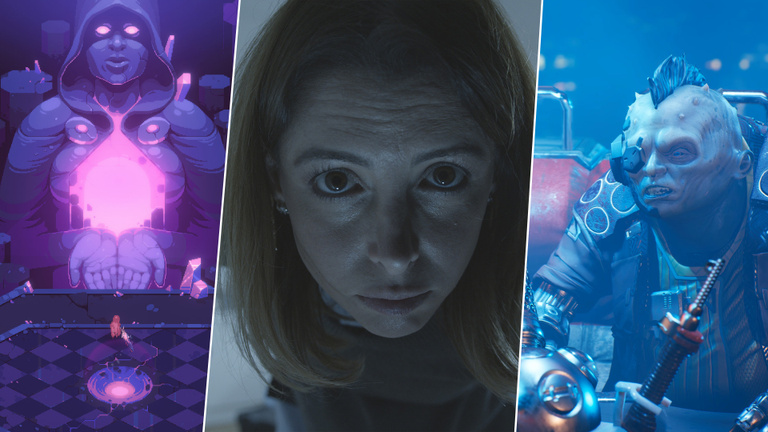 Game News This week's independent games (PS5, Xbox Series, Switch, PS4, Xbox One, PC)
Published on 26/07/2021 at 15:52
Like every week, we offer you a selection of independent games that will be released in the next seven days, between ports and new productions. On the agenda, among other things: action, adventure and puzzles.
Night Book
An interactive thriller published by Wales Interactive and shot remotely during confinement, Night Book is inspired by those horror movies that can be watched on a computer screen. We follow a young woman translator, Loralyn, who from her home interprets video calls from English to French. By force of circumstance, she is led to read an ancient book and summon a demon. The heroine will soon find herself obliged to make sacrifices to ensure her survival. This story with multiple endings is proposed by the producers of The Complex and Five dates and welcomes Julie Dray(Avenue 5) and Colin Salmon(Resident Evil, Mortal Engines). Note that a demo is currently available on Steam.
Release date: July 27, 2021 / PC, PS5, PS4, Xbox X|S, Xbox One, Switch, Mac, iOS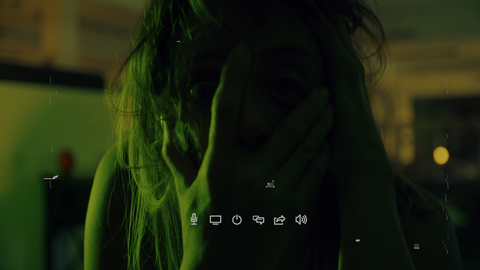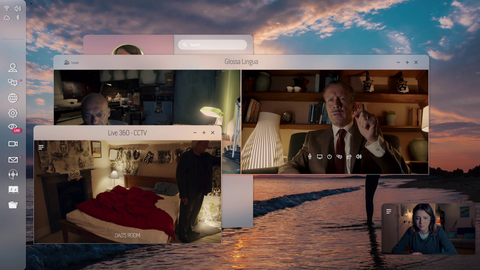 Unbound: Worlds Apart
Metroidvania from Alien Pixel Studios, Unbound: Worlds Apart follows a little mage named Soli who is on a mission to travel between worlds in order to understand what has ravaged his own. To achieve this, he uses portals capable of changing gravity. You will have to test your skills and reflexes in a world of puzzles, traps and monsters. With each new world, our hero will discover a new magical ability, from the ability to reverse gravity,"manipulate time or wield a colossal force".
Release date: July 28, 2021 / PC, Mac, Linux, Switch
The Ascent
Shooter RPG playable in solo or in cooperation, The Ascent is the latest production of Neon Giant unveiled during the Inside Xbox on May 7, 2020. The game takes us into a cyberpunk sci-fi world alongside a worker caught in a chain of catastrophic events. "The Ascent", the largest multinational corporation on the planet, collapses, plunging your city into complete chaos. For the survival of the district, you will have to take up arms and go on a brutal mission. Your character can be customised with a number of features.and cyber upgrades. The title can be explored with up to three friends in multiplayer mode, online or local.
Release date: July 29, 2021 / PC, Xbox One, Xbox Series (Game Pass)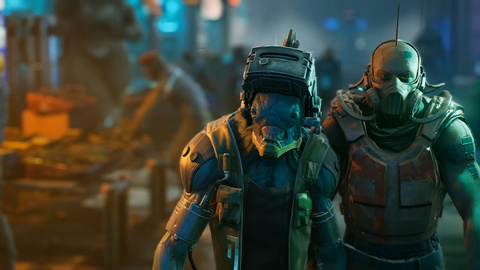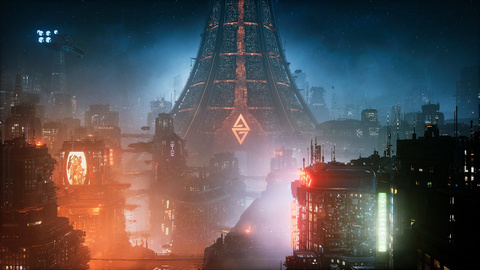 The Long Gate
Already released on PC last year, The Long Gate is being exported this week to Nintendo Switch. It is part of this lineage of first-person puzzle games full of increasingly difficult to solve puzzles. Your objective is to explore ancient caves full of mysterious machines. The particularity of these puzzles is that they are based on real quantum circuits verified by scientists. Several solutions are possible to solve them. You will have to repair the three types of ancient circuits and discover what happened to their creators. Note that the game is in English.
Release date: July 29, 2021 / Switch
No Longer Home
A narrative experience from Humble Grove, No Longer Home focuses on the lives of Bo and Ao, their dreams as well as their frustrations and fears. Our heroes are in their last year of college and will soon leave the apartment they have been sharing for a year now. While Ao has to go to Japan, Bo plans to stay in England. Together they discuss the uncertainties of their future. Note that a demo is available on Steam. The game is only available in English.
Release date: July 30, 2021 / PC, Mac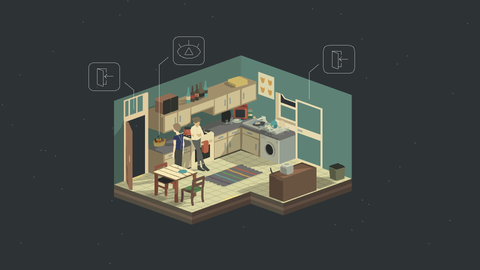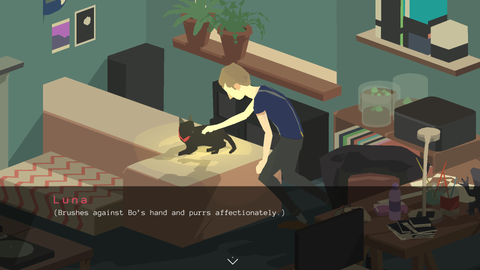 Tribes of Midgard
A cooperative online survival game set in the Viking Age, Tribes of Midgard places you against an invasion of giants during the Ragnarök. From the ground up, your role will be to lead a tribe of up to 10 warriors and save the world from annihilation. A journey consisting of dungeons to explore and legendary creatures to face. You'll also need to gather the resources necessary to craft epic weapons and armor. Seasonal events will be added to the game's content, offering new treasures to collect from time to time as well as a progression system. Season 1, "The Wolf Saga", includes additional loot, new classes, a new boss, additional weapons/armor, a new companion, and the Rune System.
Release date: July 27, 2021 / PC, PS4, PS5
Eldest SoulsDeveloped
by Fallen Flag Studio, Eldest Souls
is
set in a world where ancient gods are determined to do battle with man. You play as the last hope, a warrior determined to counter these formidable enemies. This action-RPG, which is as demanding as a Souls, will offer you the opportunity to advance your character, to wield a variety of powers and to call upon various skills, unlockable within a dedicated tree that will determine the fighting style. You will also have the opportunity to discover a variety of NPCs and quests as you explore the ancient Citadel.
Release date: July 29, 2021 / PC, PlayStation 4, PlayStation 5, Xbox One, Xbox Series, Switch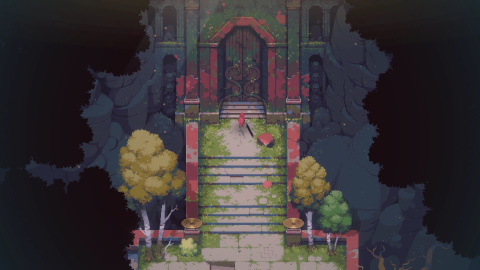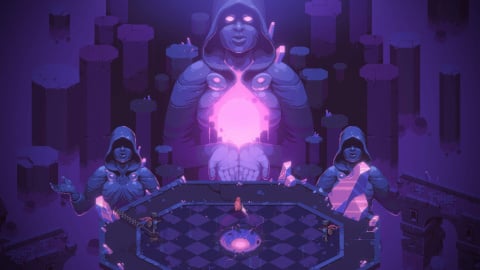 OmnoA
single-player exploration
game
developed by Jonas Manke of Inkyfox Studio, Omno takes the player through an enigmatic world of lush forests and barren deserts. The Journey-inspired adventure requires you to deal with puzzles and platforms. To progress, your little character will be able to use his magic sceptre to overcome the various obstacles that appear before him. It also allows him to awaken the power of mysterious relics and unlock new skills (air dash, flight through the clouds, etc. …). A demo is available on Steam.
Release date: July 29, 2021 / PC, Xbox One, PS4 (Game Pass)
Or else…
Winds & Leaves, a PSVR exclusive that immerses you in a barren wilderness that you must help to become lush again. Scheduled for release on July 27.
Intravenous, a brutal action game in which a man is determined to get revenge after losing his brother. Scheduled for release this July 26, 2021 on PC.

By Tiraxa, jeuxvideo.com
MP
Editor