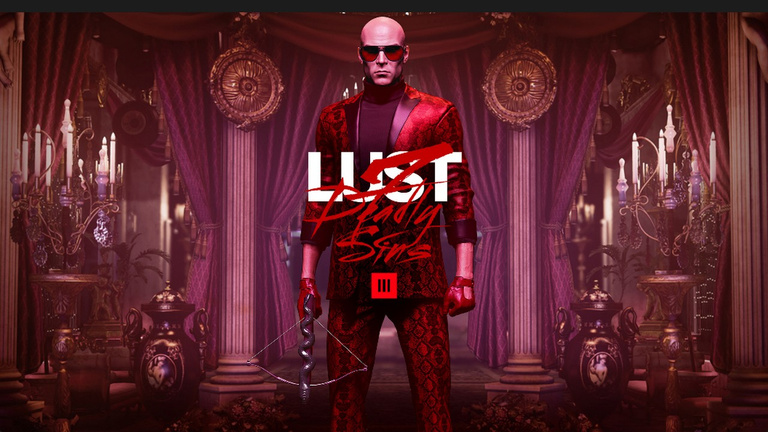 Hitman 3 game news: the season of Lust unveils its new features
Published on 07/29/2021 at 11:19 AM
After Avarice, Pride and Sloth, Agent 47 tackles Lust. The new season of Hitman 3 started this week, the opportunity for the studio IO Interactive to draw up the complete program of new features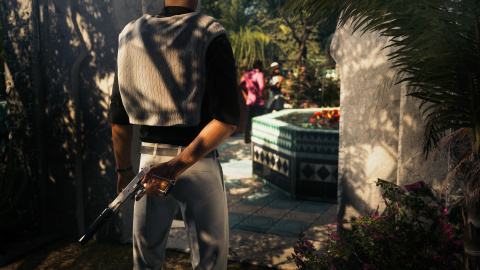 Available now, the fourth act of the series dedicated to the seven deadly sins brings Agent 47 to the heart of Berlin for a new escalation contract, called "The Lust Assignment". Completing it will earn three rewards: the scarlet suit, the "snake's tongue" dart gun and the "snake bite" remote explosive. As a reminder, each act is available as part of the "Seven Deadly Sins" pack for £29.99, or individually for £4.99.
IO Interactive also announced the availability of the Marrakech map until August 8, free of charge for all players. A night-time version called "A House Built On Sand" with new challenges will be available from August 12 to 22. In addition to this, two new fugitive targets are on the way: the first one (The Heartbreaker) will be available in Mendoza from July 30th to August 9th, while the second one (The Entertainer) will be in Marrakech from August 20th to 30th. Finally, the new permanent event "Dartmoor Garden Show", which is played like a climbing contract in three stages, will arrive on August 5.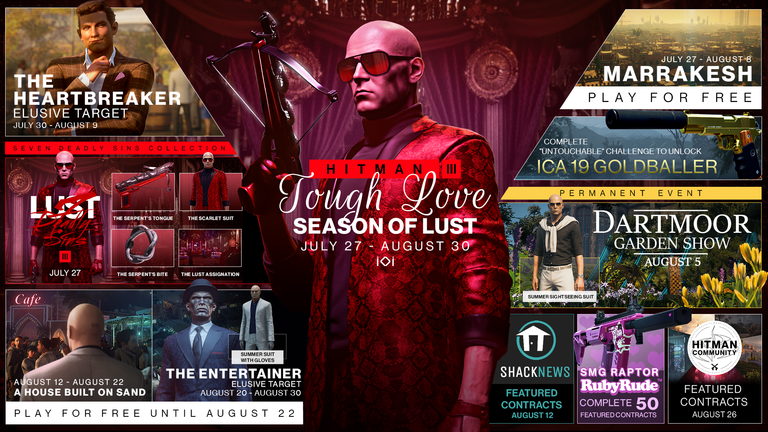 The season of Lust will end on August 30 and will give way to a new season dedicated to one of the seven deadly sins. As a reminder, Hitman 3 is available on PC, PS4, PS5, Xbox One, Xbox Series, Nintendo Switch
(in the cloud) and Google Stadia.

By Clementoss, jeuxvideo.com
MPTwitter
Editor