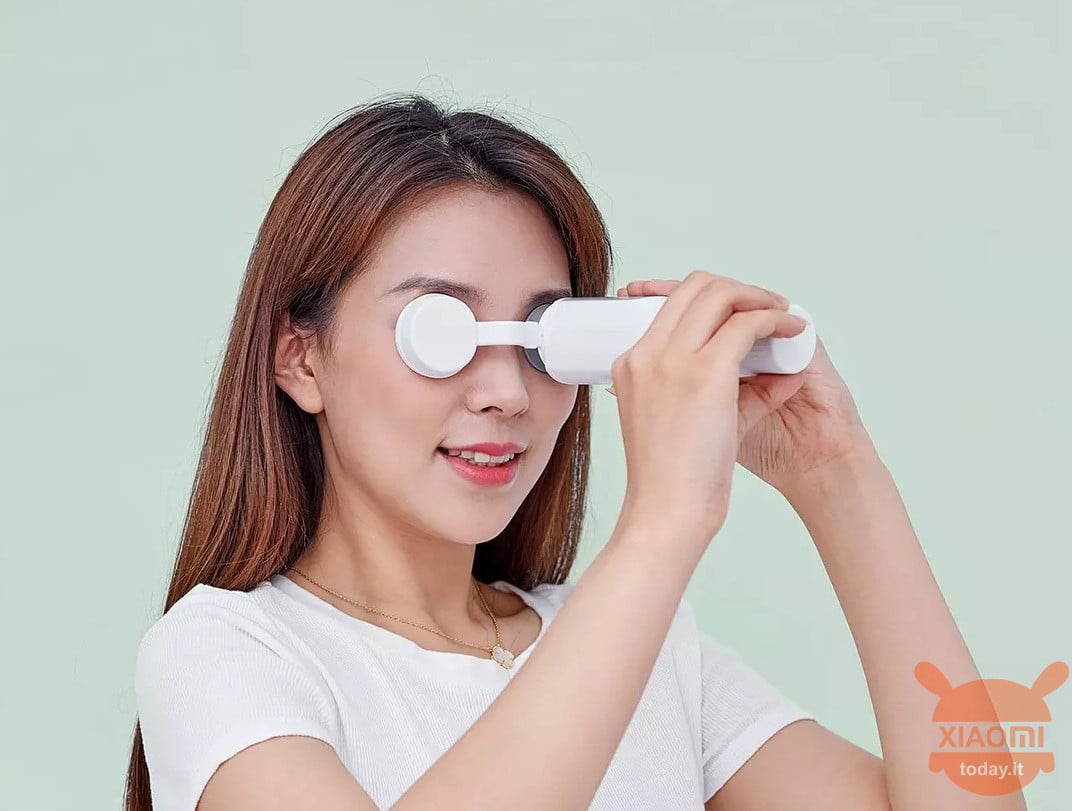 A portable vision tester for home use has just been launched on Xiaomi's popular Youpin platform under the name Hipee & MOPTIM Smart Refractometer Vision Tester at a crowdfunding price of 499 yuan, on the 65 euro exchange rate. Features include myopia/hypermetropia detection, screening for the presence of hyperopia, and eye health monitoring.
Hipee & MOPTIM Smart Vision Tester: here comes the do-it-yourself smart refractometer
The Hipee & MOPTIM Smart Refractometer Vision Tester is currently the only portable smart optometry equipment for home use that has ever been certified by the China Food and Drug Administration. It has collected more than 1,000 clinical samples and has a detection accuracy of up to 0.25 D, which meets the standard of hospital testing equipment.
As we know, premature myopia in adolescents and children has a high probability of developing into high myopia. The Hipee & MOPTIM Smart Refractometer is a portable vision tester that uses the optical lens principle to complete refractive detection in seconds. It can measure myopia, hyperopia reserve, astigmatism and other data at any time, so as to discover potential risks of eye diseases.
This product is suitable for school children, teenagers, office workers and the elderly, so it can be used by the whole family. Early detection and early intervention at home can prevent and reduce future eye problems.
The Hipee & MOPTIM smart refractometer meets national medical device class II standards. The laser micro-incision is accurate to the micron level, surpassing the industry's technology level. It can simulate an equivalent distance of 5 meters, with no space constraints, and comes with a backlight.
The product also supports an exercise of eye adjustment ability, namely vision training. Just practicing for 2-3 minutes a day will relieve eye fatigue, just like doing eye exercises.
Are you interested in OFFERS? Follow our TELEGRAM Channel! Lots of discount codes, offers, some exclusive to the group, on phones, tablet gadgets and
technology.
59.99€ 69.99
available
26 July 2021 20:01

Amazon.co.uk
Price updated on: 26 July 2021 20:01
Nerd, tech enthusiast, photography, video maker and gamer. And of course I love Xiaomi products! Available on Twitter.