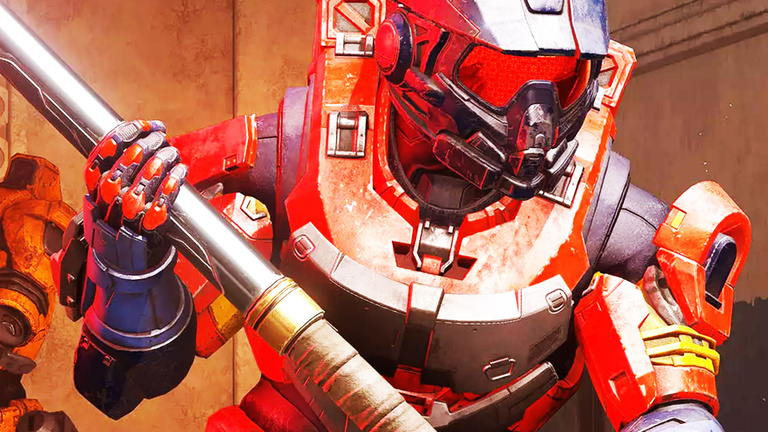 Halo Infinite Game News: first glimpse on Xbox One with a few minutes of gameplay
Published on 07/29/2021 at 09:03
The famous FPS from 343 Industries is revealing itself a bit more, and this time through its Xbox One version with a few minutes of gameplay gleaned during the Halo Infinite Technical Preview Livestream
.
A little while ago, the Halo Infinite
team talked more about its baby with a livestream entirely dedicated to it: a show with its share of little surprises since we could see the game running for the first time on Xbox One. Yes, if the title was originally designed to accompany the release of the Xbox Series and is clearly touted as one of its flagship titles, we should not forget that it is intended for players of the previous generation.
This is an opportunity to see that the game runs flawlessly on Microsoft's machine with a stable framerate of 60FPS: note that this is a multiplayer game (and not the single-player campaign, which continues to be discreet for the moment) taking place on Bazaar, one of the new maps.
With the
first beta phase approaching, we should have new videos very soon: we remind you thatHalo Infinite
is
expected to be released at the end of the year, and that its multiplayer will be free-to-play in order to reach the widest possible audience.
By Max_Cagnard, Journalist jeuxvideo.com
MPTwitter