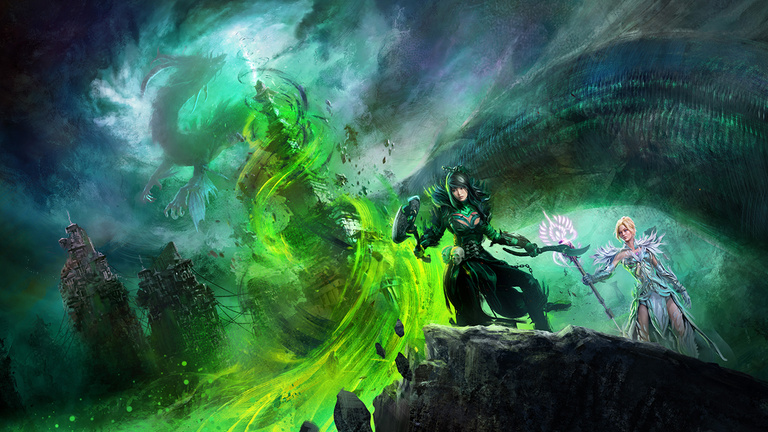 Guild Wars 2 Game News: The gates to Cantha's mysterious empire will open in early 2022
Posted on 07/27/2021 at 8:00 PM
In early July, ArenNet sadly announced that the End of Dragons expansion for Guild Wars 2 will not be released this year. But players can rest assured, we already have the release window for this new MMO expansion.
The developers have just announced during a livestream that Guild Wars 2: End of Dragons will be released in February 2022 on PC, but the exact date is yet to be determined. The expansion, which will allow players to visit an almost uncharted region, the Empire of Cantha, discover new quests, obtain new equipment, and explore a new storyline, will offer a few bonuses to players who pre-order it in one of its three versions, priced at $29.99 (Standard), $54.99 (Deluxe), and $79.99 (Ultimate) respectively:
Fire Serpent Weapon Chest
Mosaic Cloak of Shing Jea
Title "Prodigy of Shing Jea
Cantha's Raptor and Jing Jea's Dragon Boat Appearance (Deluxe)
Deluxe Edition Items + 4000 Gems (Ultimate)
First featured in Guild Wars: Factions in 2006, the island empire of Cantha is home to the oldest human nations in Tyria and is brimming with magic. Unfortunately, 200 years before the events that will be chronicled in End of Dragons, the Jade Wind, a terrible magical curse, petrified everything it touched and devastated an entire stretch of the Empire's coastline. Creating draconic jade, this magical storm allowed the inhabitants to develop a whole technology around the storage of magical energy. However, as the studio states, "the dragon cycle seems to be coming to an end.
We are very excited to bring players back to the empire of Cantha for the first time in 15 years. End of Dragons embodies the passion of our entire development team for Guild Wars 2, as well as our ongoing commitment to creating quality content for our players, both novice and veteran," said Colin Johansen, studio director.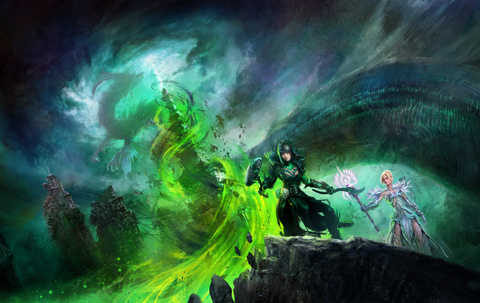 As players travel to these new lands, they'll meet new characters, including Erika Ishii, Noshir Dalal, Ry Chase, Rina Hoshino, Tina Huang, and Sarah Sokolovic, who will serve as "guides, allies, or stooges" in an all-new adventure that will unlock some of Guild Wars 2's oldest secrets. Players will also see the first-ever two-player mount, the Siege Turtle, as well as skiffs, which will be able to accommodate and transport multiple players. Finally, ArenaNet confirms that fishing will be available
will make its appearance for the release of End of Dragons. Regular players will be happy to know that, as usual, the new expansion will feature a new elite specialization for each of the nine professions in the game.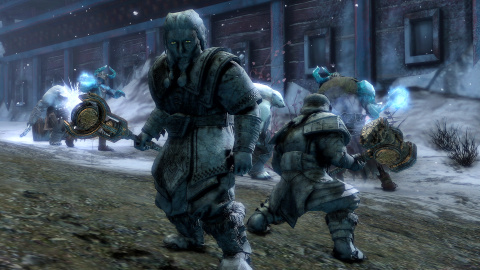 If you're already a player, you'll normally be invited to participate in the pre-release betas. These will last one week each and will allow you to test the new specializations, starting on August 17th. After that, there will be a monthly test in September, October and November. ArenaNet also said that all players will be able to log in and create a new character for free during the betas to gain early access to the new elite specializations. ArenaNet concluded its presentation by stating that it will be possible to pick up a new set of third-generation legendary weapons inspired by the Aurene dragoness, unlocking access to the "ultimate heroic reward." Also, new 10-player attack missions will be included, while a challenge mode will be added shortly after the expansion launches.
By MalloDelic, jeuxvideo.com
MP
reporter