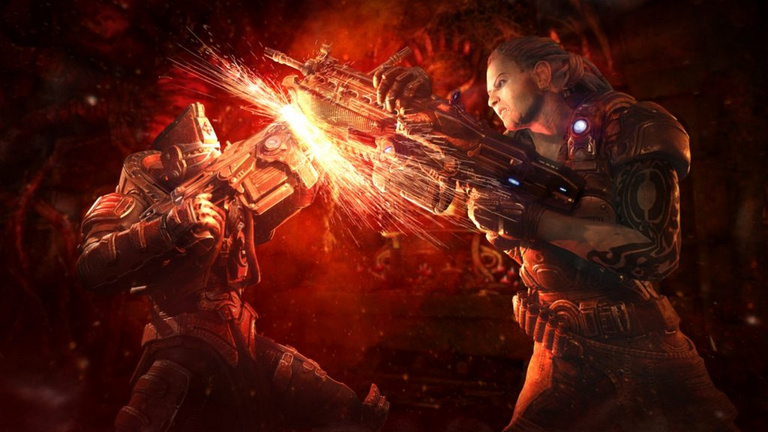 Gears 5 Game News: new characters, new map… the detailed Operation 8
Published on 07/29/2021 at 10:04
Released almost two years ago, Gears 5 will host next Tuesday the first part of its eighth and last Operation. The Coalition has put together a list of what's new on the schedule.
In terms of new characters coming to the game, The Coalition has decided to add sniper Bernadette "Bernie" Mataki and Locust Ketor Vrol. The former is known to Gears of War 3
players, while the latter has only appeared in the Gears of War books. Operation 8 will also bring a new map: Ritual, which will place players in ancient ruins where the Weilehan people once lived.
As for competitive multiplayer, Capture the Flag will be the eighth and final competitive mode to see the light of day. Of course, there will be exclusive rewards to unlock. For Horde fans, you should know that all of the previously offered Horde events will be making a return. This includes Boss Rush, Escape from Kadar, Horde Mania, Horde Roulette, Jingle Juvies, Mad Man's Monsters, Nexus Siege and Predator Hunt. They will be available in custom games. Finally, a triple XP event will take place from August 6 to 9.
Remember that this is only the first "Drop" of this eighth Operation. The second one will arrive five weeks later, with additional characters and other new features. However, this will be the last Operation of the game.
The
Coalition developers are now focused on several new projects
.

By Clementoss, jeuxvideo.com
MPTwitter
Editor