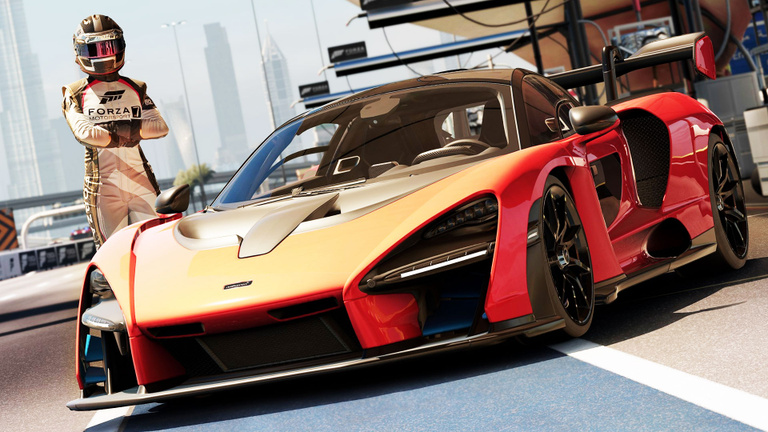 Game News Forza Motorsport 7: back to the garage soon for the car sim, soon to be withdrawn from sale
Published on 07/30/2021 at 09:42
Hard blow for the very nice Forza Motorsport 7: Microsoft announced its departure from the Xbox Store and Xbox Game Pass just recently, with some promotional gestures however
.
Like its predecessors, Forza Motorsport 7
will soon be coming to an end. Microsoft itself announced the news: the famous car simulation will be leaving the Xbox Store and Xbox Game Pass on September 15, and that sentence seems irrevocable. After that date, you won't be able to buy the game digitally or any of its DLC, although it's still possible to play it freely if you already own the title (and fortunately). However, the manufacturer allows itself a few clarifications:
Until September 15th, Forza Motorsport 7 is sold in its digital version for 9,99 euros instead of 39,99 euros
If you've played the game from Xbox Game Pass and purchased at least one DLC, you'll get a free code (valid until 2023) to download the full game
If you've never tried this very authentic and successful experience, perhaps the time does indeed seem right. We're reminded that Forza Motorsport 7 was rated 17/20
when it was released four years ago.
Now, all eyes are on the soberly titled Forza Motorsport, the next big game planned for next-gen consoles, which has already shown off its (timid) beauty with a first trailer
. Hopefully we'll have some news soon.
By Max_Cagnard, Journalist jeuxvideo.com
MPTwitter