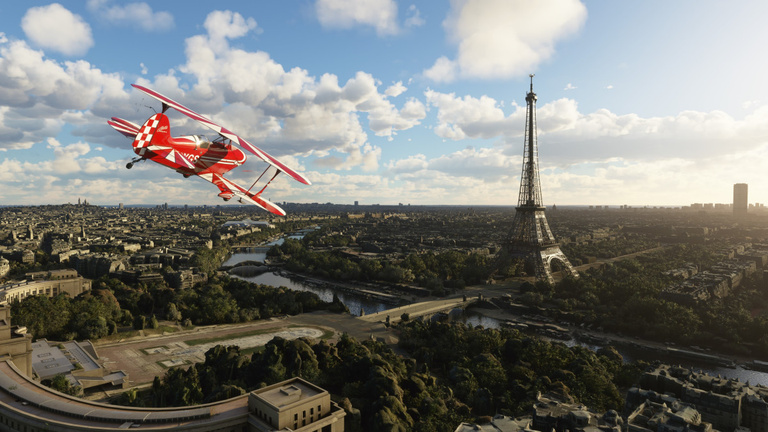 Game News Flight Simulator Xbox Series X : under the Eiffel Tower in 4K and it's a mess !
Published on 07/27/2021 at 18:37
Released in August 2020 on PC, Microsoft Flight Simulator is the latest episode of the famous flight simulation license. A real technical smash, the title lands today on Xbox Series.
has been available for almost a year now, and it has never ceased to arouse the admiration of aviation fans… and not only. It must be said that the software developed by Asobo Studio and published by Xbox Game Studios does not lack arguments in its favor. Among these, the quasi-photorealism of the environments overflown, the vastness of the map, or the use of photogrammetry to make the cities as faithful as possible.
And the least we can say is that the game hasn't lost any of its superbness in this Xbox Series version, and flying over Paris in 4K 30 FPS (roughly speaking) is still as exhilarating as ever, as you'll see in this short gameplay video captured by us. And if the physics management is still not the best when it comes to collisions, it's hard to question the technical aspect of Microsoft Flight Simulator on the latest Microsoft consoles.
In addition to the incredible passages of our pilot (whose name we will not mention) under and around our national Eiffel Tower, we particularly recommend the sequence in total control at 2 minutes and 35 seconds. Enjoy!
You can find our Microsoft Flight Simulator review
here.

By Rob_Bellamy, Jeuxvideo.com
MPTwitter
Editor