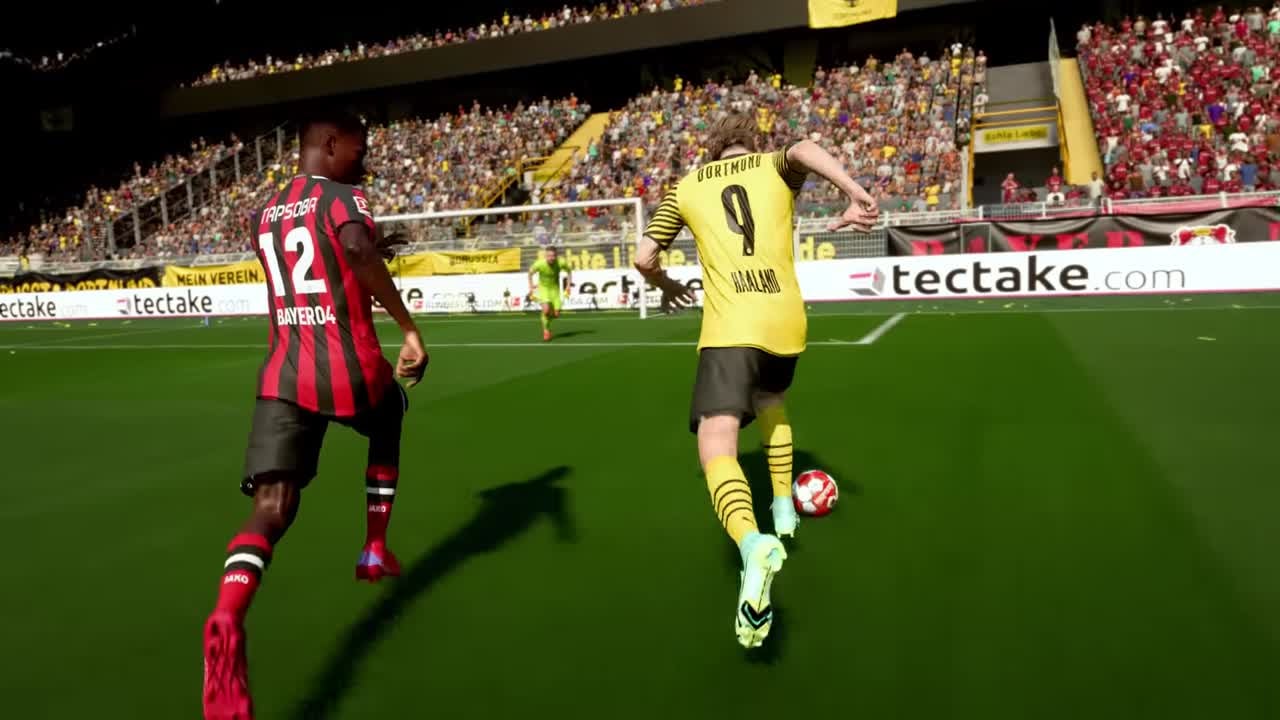 FIFA 22 is a football simulation published by Electronic Arts. As every season, the game offers its share of technical improvements for more realism as well as animations and behaviors always more advanced. The career and Ultimate Team modes also have new additions.
The major addition to FIFA 22 is the introduction of a new technology called Hypermotion. The principle is simple: it is still motion capture, but instead of having each player whose movements are recorded individually, the gestures of the 2 teams of 11 players are filmed simultaneously, for more realism in the interactions between each person. The ball has also undergone the same treatment. This should make game sessions more believable, and Hypermotion has also allowed for more emphasis on aerial play and two-touch ball control.
is
scheduled for release on October 1 for PC, PS5, PS4, Xbox Series X|S, Xbox One, Switch
and Google Stadia.

By Tanabata, jeuxvideo.com
MP
Editor