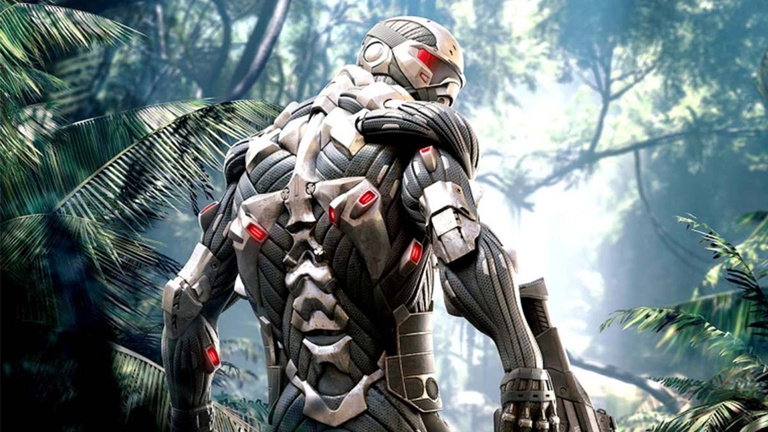 News Crysis Remastered Trilogy: Where to get it for the best price on Nintendo Switch
Published on 29/07/2021 at 07:35, updated on 29/07/2021 at 07:34
The remastered title is coming to PS4, XONE, and Nintendo Switch systems soon. Already available for pre-order, here's where to find it for the best price on your favorite console.
Crysis Remastered on Nintendo Switch
When it was released, the game was a technical achievement never before achieved by the industry. Crysis thus set a course for the entire competition. A technological showcase, the game is also very entertaining thanks to the different skills the main protagonist can use to infiltrate and attack his enemies.
Pre-order Crysis Remastered for Nintendo Switch at the best price
Inspired greatly by Predator, Crysis plunges you into the heart of a scenario in which you play as a soldier equipped with a suit that gives him incredible skills. The principle is simple, you have an absolute power capable of competing with an army. Crysis returns today in a remaster on PS4, Xbox One and Nintendo Switch!
On Nintendo's console, Crytek has made quite a few visual and technical improvements. First point, the textures have been refined and are displayed in high quality! The global illumination by Voxel brings a new dimension to this old generation title. The vegetation bends as you pass by and the environments around you are fully destructible. Coupled with dynamic lighting, the immersion is even more enhanced.
The depth of field and motion blur management have been greatly improved. This allows you to have a much more distant visibility without being bothered by fog. The visual rendering is quite impressive, especially coming from a Nintendo Switch.
There is very little slowdown and loading times are very short. The experience proves to be consistent with the original while adapting to the specifics of the Nintendo Switch. The handling is pleasant and well thought out for mobile or docked use.
If you haven't played the title and you own a Nintendo Switch, considering its quality, this version proves to be a nice alternative. The mobile gaming argument weighs heavily in the decision. This gives the Nintendo Switch a major differentiating argument against its PS4 and Xbox One competitors.
Without being the most technically accomplished version, it stands out and shines with its careful finishing and portability. Proof that a team that perfectly masters the Nintendo Switch system can be capable of real prowess.
All about Crysis Remastered on Nintendo Switch
Cyrsis Remastered on Switch is the updated version of the 2007 FPS of the same name. You play as Nomad, an American soldier deployed to an island invaded by North Korea. To help him in his mission, he has to
has continued on its armor, the Nanosuit, which allows you to duplicate its capabilities such as its strength, speed or resistance.
The opinion of [87]
Note: 15/20Despite
some occasional framerate drops and a few crashes, this port of Crysis on Nintendo Switch remains quite impressive. Pleasant to play in mobile mode, a little less so in docked mode, Crytek's title is still quite resplendent on Nintendo's console, which proves that it is a machine that has a lot going for it if talented teams know how to handle its architecture. However, the game will prove dispensable if you own the original on PC, and will feel a bit dated in its structure, narrative and gameplay if you wanted to try it. But in Crytek's DNA, again, and regarding this medium, the game is a fine technological demonstration.
Read the full review of Crysis Remastered Nintendo Switch
Pre-order Crysis Remastered for Nintendo Switch at the best price
The best Nintendo Switch deals
This page contains affiliate links to some of the products JV has selected for you. Each purchase you make by clicking on one of these links will not cost you any more, but the merchant will pay us a commission. Read more.

By DestyNovaTensai, Journalist jeuxvideo.com
MP