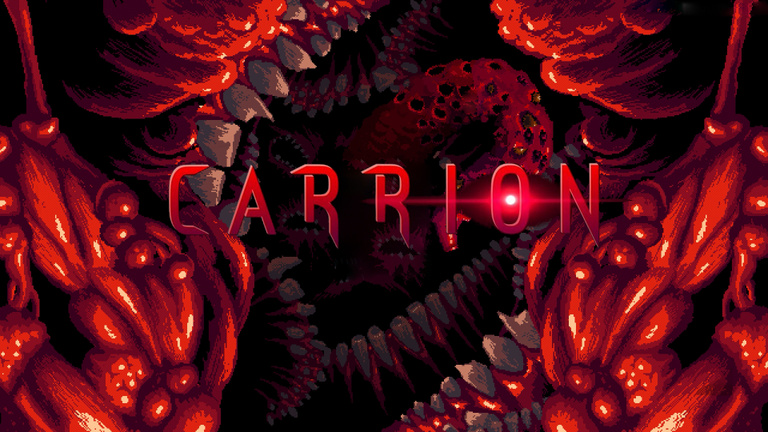 Carrion Trick News: Trophy List Available
Published 06/08/2021 at 19:00
Unlike many horror games, Carrion for once puts you in the shoes of the monster thirsty for human flesh. While the game is scheduled for release later this year on PlayStation 4, we reveal its trophy list below.
Below is the list of 22 trophies (21 of which are hidden) for Carrion, which will be available by the end of the year on PlayStation 4
(7 bronze, 6 silver, 8 gold and 1 platinum).
Bronze trophies (7)
It's alive!

Infiltrate the NSB-4 search area
Even machines have an expiration date

Infiltrate the military dump
Claustrophobia

Infiltrate the uranium mines
Poisoning

Infiltrate yourself in the hazardous waste dump
A Brain Feast

Sip your first juicy brain juice
The carrion

Relive the first flashback sequence
Silver trophies (6)
There's something in these trees

Infiltrate the botanical gardens
Go deeper

Infiltrate the Leviathan Reef Base
Drink as much as you can

Infiltrate the Science Relith HQ
Water Under the Bridge

Infiltrate the deck of the Leviathan Reef Base
One Monster, One Test Tube

Access 1 containment unit
The Perfect Organism

Relive the second flashback sequence
Gold trophies (8)
Ionized

Infiltrate the nuclear power plant
The war… will never change

Infiltrate the war complex
4 8 15 16 23 42

Infiltrate the bunker
The new reality

Keep up the good work, you little lost creature
Challenging Experience

Access all 3 containment units
Fearful Experience

Access all 6 containment units
Experiencing a harrowing ordeal

Access 9 containment units
Head for the chopper!

Relive the final flashback sequence
Platinum Trophy (1)
Superpredator

Unlock all trophies
Carrion's complete solution summary

By daniwood, Jeuxvideo.com
MPTwitter
Editor