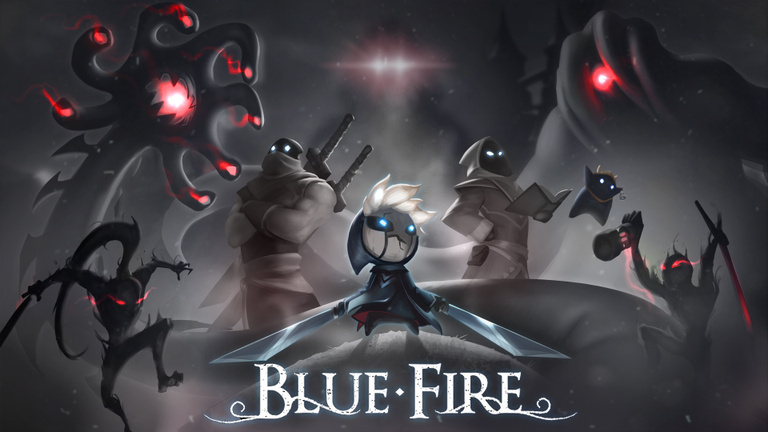 News tip Blue Fire: the list of trophies is available
Published on 07/28/2021 at 19:00
Available since February 4th on PC and Switch, Blue Fire made its arrival a few days ago on PlayStation 4. On this occasion, we reveal the list of trophies of the platform game by Robi Studios, published by Graffiti Games.
Below is the list of 23 trophies for Blue Fire, available since July 23rd on PlayStation 4
(8 bronze, 7 silver, 7 gold and 1 platinum).
Bronze trophies (8)
Destroy The Nuos Corruption

Defeat The Corrupted Guardian
Find The Uthas Temple

Reach The Uthas Temple
Find The Nuos Temple

Find The Nuos Temple
Elevator Duties

Repair the elevators in the Arcane Tunnels
Love in the Air

Help Barri confess his love
Enter the Void

Find the first Void
The Lost Memory

Find and bring back the family portrait
Book Hunting

Bring back the 5 books to Mork
Silver trophies (7)
Nuno's Pain

Bring the Rare Snow to Nuno
Spirit Hunting

Find or buy all the spirits
Dirty Business

Bring the house keys to Mon
Missing Mother

Find the necklace for Fara
Kuna's Gift

Buy the Odd Stone from Orip and bring it to Kuna's altar
Soul Fragments

Collect the 4 Soul Fragments
Flames of Darkness

Light the 4 flames
Gold trophies (7)
Destroy The Shadow Lords

Defeat Lady Beira, Lord Samael and Lord Sirion
Broken Boilers

Repair the 3 boilers
Destroy The Uthas Corruption

Defeat the second Corrupted Guardian
Defeat all Voids

Finish all Void challenges
Song of Gods

Bring back the letters of apology
Juro's Memories

Help Juro remember his loved one
The Source of Darkness

Defeat the Queen of Shadows
Platinum Trophy (1)
The Sanctuary King

Get all trophies
Blue Fire Full Solution Summary

By daniwood, Jeuxvideo.com
MPTwitter
Editor