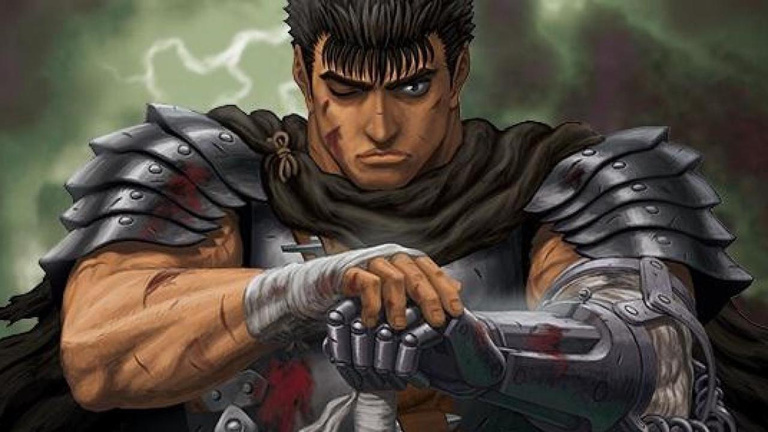 News culture Berserk : the work of Kentaro Miura would sign its return in the next issue of Young Animal
Published on 06/08/2021 at 18:49
Just three months ago, the illustrious Kentaro Miura passed away at the age of 54 following an operation. It is only two weeks later that the magazine Young Animal announced the sad news shaking all the fervent readers of manga, but also those who followed his work, from near or far.
Mourning the death of one of his favorite mangaka, is also to be led, sometimes, to mourn the death of an unfinished work. With the death of Kentaro Miura, the future of manga seems very uncertain, even doomed.
However, we learn today, through Team Manga, that the cult manga Berserk could come back in the next issue of Young Animal magazine, in which it was pre-published, on September 10 in Japan.
Chapter 364 of Berserk with a color page will be published in the next issue of Young Animal 18/2021, on September 10 in Japan.

In the magazine we will also get a poster with the best scenes of the manga and a booklet titled "Messages to Kentaro MIURA" pic.twitter.com/yjIrbg8qbu-

TEAM MANGA (@TeamManga__) August 6, 2021
For now, only the release of chapter 364 is mentioned but we don't know if it could be a re-release or a one-off chapter that leaves an open ending. However, all indications are that this could be a previously finished work by the author, or almost.
While the rumors around the future of the manga are getting more and more active day after day, the arrival of a new chapter is going to give the fans a lot to think about as to what will be in those few pages. Nevertheless, chapter 364 could be accompanied by a poster and a booklet.
Nevertheless, there is still one last step before we can be completely happy, namely the confirmation from Young Animal magazine itself, which has not, for the moment, indicated anything on its Twitter account about it.
So let's be careful, let's dry our tears and let's hope that this will be made official.
Also read

By Jinxeb, jeuxvideo.com
MP
Editor