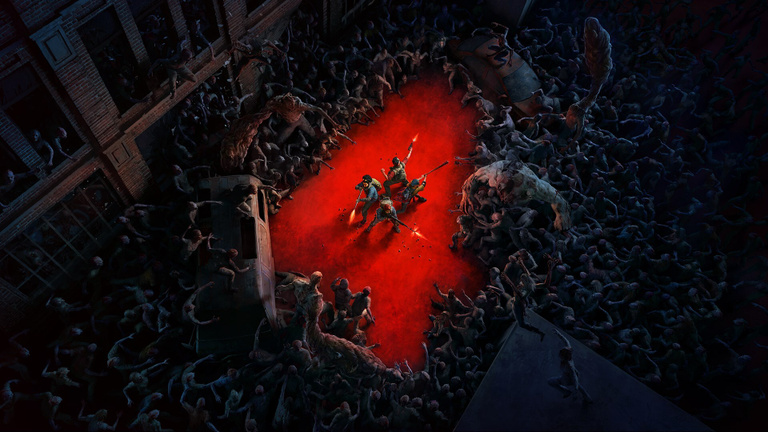 Back 4 Blood Game News: Xbox Game Pass, crossplay, cross-gen… Turtle Rock speaks out
Published on 07/08/2021 at 12:33
More than 7 years after Evolve, Turtle Rock is back with Back 4 Blood, a Left 4 Dead-like game that will be released on October 12th, but that is currently being tested in advance by beta subscribers. The players are already very numerous, and this is the opportunity for the developers of Turtle Rock to express themselves.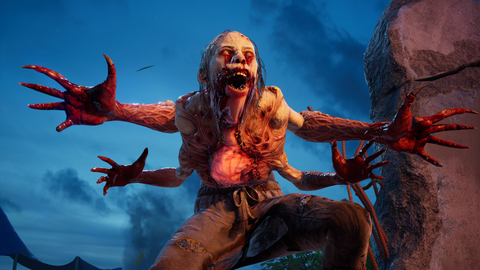 In the columns of GamesRadar+, we find the executive producer of Back 4 Blood for an interview about the release, cross-gen and cross-play features, or the impact of the immediate arrival of the game on the Xbox Game Pass. For Turtle Rock Studios, it was important not to focus solely on next-gen consoles, as the Xbox One and PS4 installed base is huge. The team would have liked to do this, but it was important from a marketing and business point of view not to neglect the "older" generation. The title will be crossplay and cross-gen, which means making compromises.
We had to maintain a certain parity between the consoles. We couldn't say, "Oh, look, on the next generation you can kill 500 zombies, but on the current generation you can only kill 10. That wouldn't work, because we're cross-gen and cross-play. So we have to keep those kinds of things – like the number of enemies and whatnot – on the same level. We had to be very careful about what we were developing on. We couldn't just go off and say, "Oh, we're on the next generation, who cares about the current generation!" We knew we were developing on five platforms (…). We put a lot of time and effort into making the next generation shine.
Like many other studios, Turtle Rock was asked about the appropriateness of the game's immediate release on Xbox Game Pass. For Matt O'Driscoll, the question of sales is not really an issue, the important thing is to immediately have an active community on the title. And the Game Pass, which claims more than 20 million subscribers, can allow Back 4 Blood to get off to a flying start within the Xbox environment:
Yeah… day one, launch on Game Pass. It's going to be a little crazy, right? We need a bunch of players, so we can have matches all the time. I think we have that pool of players from day one. I forget the numbers for Game Pass, but I think there's over 20 million users, right? They'll have access to our game from day one, which is pretty mind-blowing. I've never launched a game that had that kind of accessibility from day one.
Finally, the producer was asked if Microsoft had
Had specific requirements to make Back 4 Blood a fully compatible game on Xbox Game Pass. According to him, Microsoft did not ask for anything special, and the studio felt "wanted" by the Redmond firm :
We haven't really done that kind of thing. There was no "oh hey, we're going on Game Pass but we have to support this or that". It was like, when the deal was done, they wanted the game on Xbox Game Pass, but they wanted the game we were making.
Also read
Pre-order Back 4 Blood on Amazon
This page contains affiliate links to certain products that JV has selected for you. Each purchase you make by clicking on one of these links will not cost you more, but the merchant will pay us a commission. Read more.
By MalloDelic, Journalist jeuxvideo.com
MP