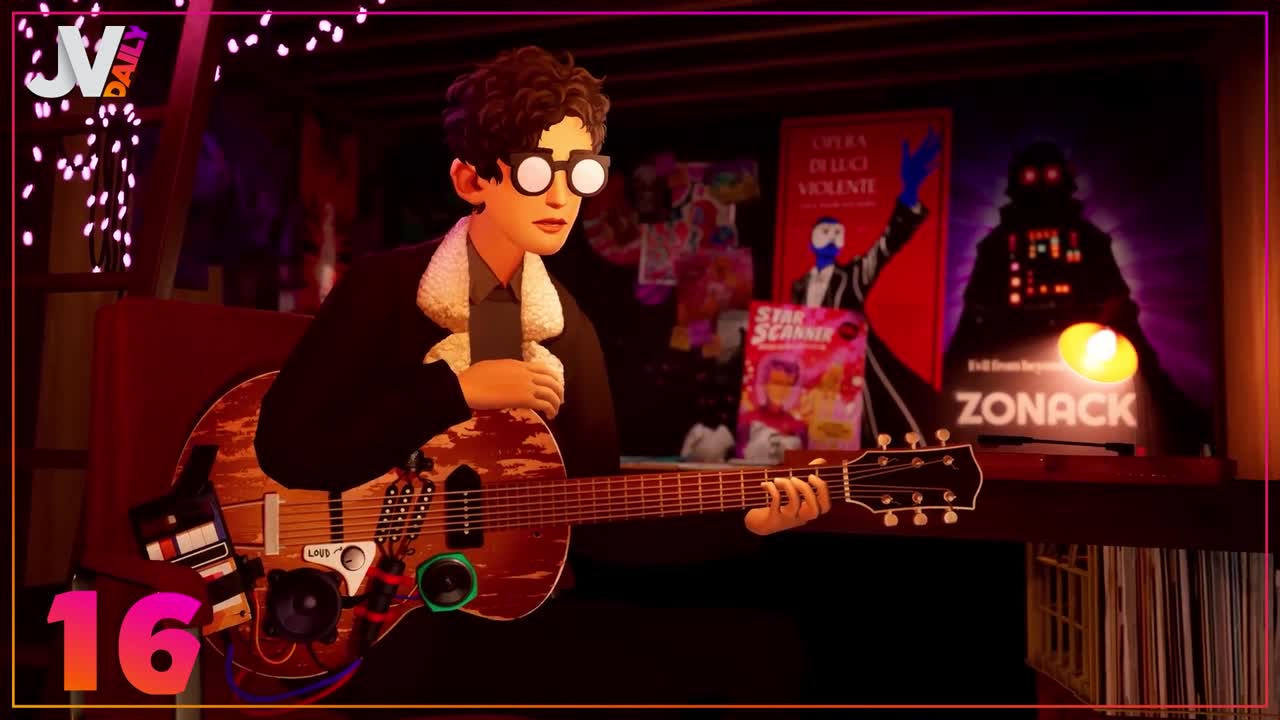 In the last few years, the American publisher has established itself as a pillar of the independent scene, by unearthing nuggets such as Outer Wilds or What Remains of Edith Finch. Their showcase yesterday was expected by many. And it's a good thing, because there was quite a lot of stuff to eat.
In about thirty minutes, Annapurna Interactive has indeed made the full of images and announcements of all kinds. And it's with The Artful Escape that the hostilities began. The game, initially scheduled for 2020, was revealed through a psychedelic trailer focusing on the universe and the atmosphere of the game, more than its gameplay. And yes, we'll have to wait a little longer to get a glimpse of the game experience, before its release date, which has just been announced: September 9. After this colourful opening, images of various games followed: Neon White, Storyteller, The Pathless, Solar Ash… We also learned that the creator of The Stanley Parable and the co-creator of Gone Home were joining forces to found the Ivy Road studio and that their first project was in development.
The best for last?
And to conclude all these little announcements, it's an intriguing game, revealed during the PS5 reveal showcase, that made its big comeback: Stray. If the name doesn't ring a bell, the concept might remind you of something. It's that mysterious game that invited you to play as a little cat in a futuristic world populated by robots. Yesterday, we were finally able to know more, especially about the gameplay of this game scheduled for early 2022. And it is on its flagship title that Annapurna closed its showcase: Outer Wilds. This indie nugget released in 2019 is going to get one and only DLC, answering to the sweet name ofEchoes of the Eye and available from September 28. With all this, it's a bright future that seems to be coming for Annapurna Interactive, and especially gamers who love original experiences!
Also to be read:

By meakaya, jeuxvideo.com
MP
Editor