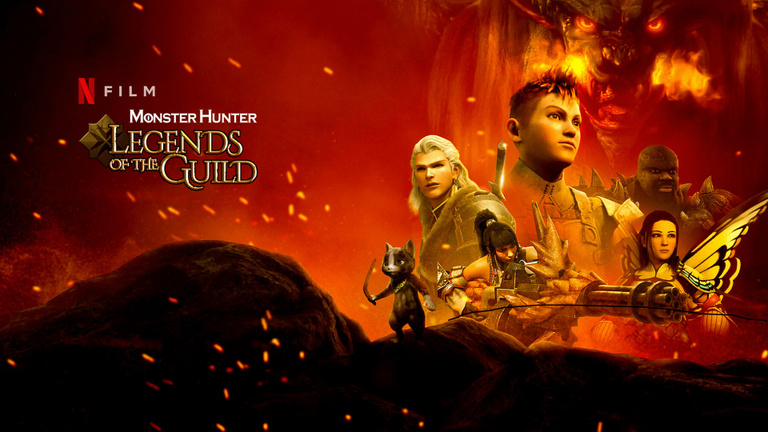 Culture news ADN, Crunchyroll, Netflix, Wakanim: The anime not to be missed in August 2021
Published on 07/08/2021 at 18:10, updated on 07/08/2021 at 18:09
Which anime are to be discovered in August on SVOD platforms? While the reboot of Shaman King and Edens Zero finally land on Netflix, a brand new Monster Hunter anime makes its appearance. On the Crunchyroll side, the original production Fena: Pirate Princess is one to watch.
What's new in August 2021Shaman
King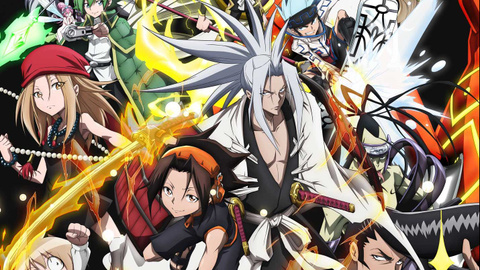 Launched last April on Japanese television and still running at the moment, the new anime Shaman King is finally arriving internationally via Netflix, which will offer a first batch of episodes on August 9. The opportunity to (re)discover the adventures of Yoh Asakura, a shaman able to see ghosts and merge with them to use their skills. His goal: to win the Shaman Fight tournament in order to become Shaman King. A first adaptation of this shōnen manga by Hiroyuki Takei had seen the light of day in 2001. This reboot, produced by the Bridge studio (Yu-Gi-Oh! Sevens, Fairy Tail…), will adapt the 35 volumes of the new edition published by Kōdansha, for a total of 52 episodes.
Available on August 9
Watch Shaman King on Netflix
Monster Hunter : Legends of the Guild (movie)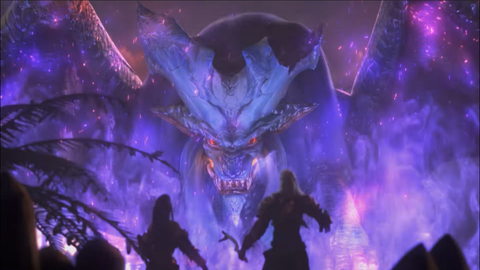 After the live action feature film directed by Paul W.S. Anderson and the successive releases of Monster Hunter Rise and Monster Hunter Stories 2: Wings of Ruin, the Monster Hunter license follows up with Monster Hunter: Legends of the Guild. Written by Joshua Fine (Avengers: Superhero Team) and directed by special effects artist Steve Yamamoto (Transformers), the 58-minute animated film tells the story of Aiden, a young hunter whose village is threatened by the arrival of a Lunastra, an ancient dragon familiar to Monster Hunter players. Other monsters such as the Velocidrome, the Deviljho and the Congalala are also part of the story. Note that the character of Aiden was present in Monster Hunter 4 and Monster Hunter World as a PnP.
Available on August 12
Watch Monster Hunter: Legends of the Guild on Netflix
Fena: Pirate Princess<img
alt="DNA, Crunchyroll, Netflix, Wakanim: Anime not to be missed in August 2021″ src="https://image.jeuxvideo.com/medias-sm/162705/1627050631-5179-photo-cross-media.jpg" An
original
production
of Crunchyroll and Adult Swim, Fena: Pirate Princess is described as a romance set in a world of samurai and swords and capes. It follows the story of Fena Houtman, an orphan with few memories of her childhood. Raised as a servant in a brothel, she decides one day to escape and finds herself embarked on an adventure on the high seas leading a crew of female pirates and ninjas. The whole is imagined and directed by Kazuto Nakazawa (B – The Beginning) within the studio Production I.G (Ghost in the Shell).
Available on August 14
Watch Fena: Pirate Princess on
Edens Zero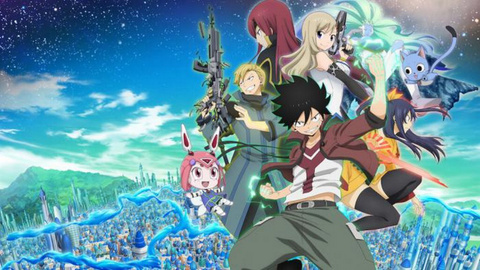 After the conclusion of his flagship series Fairy Tail in July 2017, Hiro Mashima returned a year later with a new work mixing fantasy and galactic universe: Edens Zero. This shōnen features Shiki, a young boy who has always lived on the uninhabited planet of Granbell among robots. His meeting with Rebecca and her pet cat Happy will mark the starting point of a journey through space, punctuated of course by battles. Broadcast in Japan since last April, the anime adaptation is produced by J.C. Staff (Food Wars, One-Punch Man season 2…). As for the manga, it is published in France by Pika, which has published 15 volumes so far.
Available on August 26
Watch Edens Zero on Netflix
Summer anime to continue in August 2021Aquatope
of White Sand – Available on CrunchyrollBattle
Game in 5 Seconds – Available on CrunchyrollDrug
Store in Another World – The Slow Life of a Cheat Pharmacist – Available on CrunchyrollGirlfriend
, Girlfriend – Available on CrunchyrollHigurashi
:
When They Cry – Sotsu – Available on WakanimHow
a Realist Hero Rebuilt the Kingdom – Available on ADNIDOLiSH7
(Season 3) – Available on CrunchyrollI
'm Standing on a Million Lives – Available on CrunchyrollThe
Memoirs of Vanitas – Available on WakanimThe
Stranger on the Beach (movie) – Available on WakanimLove
Live! Superstar!

–

Available on ADNMagia
Record: Puella Magi Madoka Magica Side Story (Season 2) – Available on WakanimMiss
Kobayashi's Dragon Maid (Season 2) – Available on Crunchyroll and WakanimMoi
, quand je me réincarise en Slime (Season 2) – Available on ADN and CrunchyrollMy
Next Life as a Villainess: All Routes Lead to Doom!
(Season 2) – Available on CrunchyrollPeach
Boy Riverside – Available on CrunchyrollRemake
Our Life!

–

Available on CrunchyrollRe-Main
– Available on WakanimScarlet

– Available on WakanimSeirei

Gensouki: Spirit Chronicles – Available on CrunchyrollSonny
Boy – Available on WakanimThe
Detective is Already Dead – Available on WakanimThe
Dungeon of Black Company – Available on WakanimThe
Honor at Magic High School – Available on WakanimThe
Idaten Deities Know Only Peace – Available on Crunchyroll</
ul>Other anime still in progress
Blue Reflection Ray – Available on Wakanim
Boruto – Next Generations – Available on ADN
Detective Conan – Available on ADN
Digimon Adventure: – Available on ADN and Crunchyroll
Dragon Quest The Adventure of Dai – Available on ADN and Crunchyroll
Kingdom – Available on ADN
One Piece – Available on ADN and Crunchyroll
SD GUNDAM WORLD HEROES – Available on Crunchyroll and Wakanim
Tokyo Revengers – Available on Crunchyroll
To Your Eternity – Available on Crunchyroll

By Clementoss, Jeuxvideo.com
MPTwitter
Editor