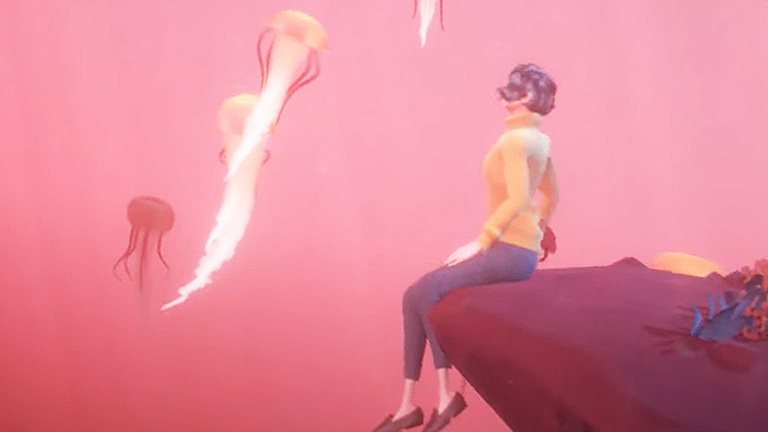 Game News A Memoir Blue: Annapurna's new poetic game unveiled in an aquatic trailer
Published on 07/30/2021 at 11:04
Annapurna Interactive is a publisher that knows how to give carte blanche to some touching projects, and A Memoir Blue wants to be one of them. Here's its very first trailer, with a pitch that might speak to you.
is a project developed by Cloisters Interactive, a newly formed studio whose very first game it is. This is a very narrative work with a powerful story: we'll follow the nostalgic journey of Miriam, a swimming champion who remembers her past, from her childhood to her training sessions and, above all, the relationship she had with her mother. A story in which the present, in 3D, and the past, in 2D drawings, will mix to offer an experience on the tone of melancholy and emotions.
Nevertheless, despite this first atmospheric trailer, we're still not sure how A Memoir Blue
will play, which is scheduled to be released on Xbox, PlayStation, Nintendo Switch, PC, and even App Store at a yet undetermined date. We imagine that Annapurna Interactive will provide news in the coming weeks or months.
By Max_Cagnard, Journalist jeuxvideo.com
MPTwitter